In the United States, a 1035 exchange is the non-taxable transfer of life insurance, endowment insurance, or an annuity. This type of transfer, named after the Internal Revenue Service tax code section 1035, is possible when it will not create a gain or a loss for the account holder. In order to pay no taxes on this type of transfer and qualify for a 1035 exchange, a person must transfer to a new policy that has an equal or greater cost than the original policy. The primary reason a person may opt for a 1035 exchange is to make a policy exchange without worrying about losing money or paying taxes.
Generally, 1035 exchanges are allowed from one life insurance policy to another. This is only allowed as a one-to-one transaction, however. The transfer of multiple policies to one new policy is usually not allowed. A person may also choose to transfer a life insurance policy to an annuity as a 1035 exchange, but the same is not permitted if a person transfers an annuity to a life insurance policy; such a transfer doesn't meet the rules of IRS section 1035.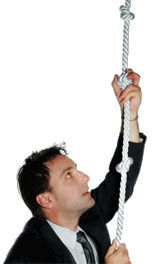 A life insurance policy can also be transferred to endowment insurance and endowment insurance can be transferred to an annuity or another endowment insurance policy. When an endowment insurance policy is transferred to another endowment insurance policy, tax law requires regular payments to begin no later than they would have under the original contract. An annuity cannot be transferred to endowment insurance through a 1035 exchange. In order to qualify for a 1035 exchange, an annuity can only be transferred to another annuity.
Typically, a person who is considering a 1035 exchange contacts the company that holds his life insurance policy, endowment insurance, or annuity to learn about the 1035 exchange process. The company can usually inform the account holder of the steps he will have to take for this kind of exchange. If he wants to transfer to a policy at a different company, the new company may be a source of information and help as well.
Once a person has decided on an exchange and made sure he meets the eligibility requirements for it, he must then decide which type of account to transfer to. An individual may seek the advice of an insurance agent or financial advisor if he is not sure how to decide. Then he will usually have to fill out forms for both the exchange and the replacement account he has chosen. Once the required forms are completed and processed, the account holder's money is moved from his former policy into the new account.
AS FEATURED ON:
AS FEATURED ON:

Man climbing a rope