What Factors Affect Toprol Xl® Dosage?
Toprol XL® is the extended release form of the generic drug metoprolol succinate produced by AstraZeneca® and intended to enable patients to reduce the drug's dosage frequency. This drug is used to treat a number of different cardiovascular symptoms, including heart failure, angina pectoris and, most commonly, high blood pressure. The recommended initial Toprol XL® dosage varies somewhat according to the condition that it is being used to treat, the age of the patient, and the drug regimen. Unlike the extended release forms of many drugs, Toprol XL® can safely be divided in half along the score in the tablet without damaging the enteric coating regulating the drug's release. This allows considerably more control over dosage than that offered by some other medications.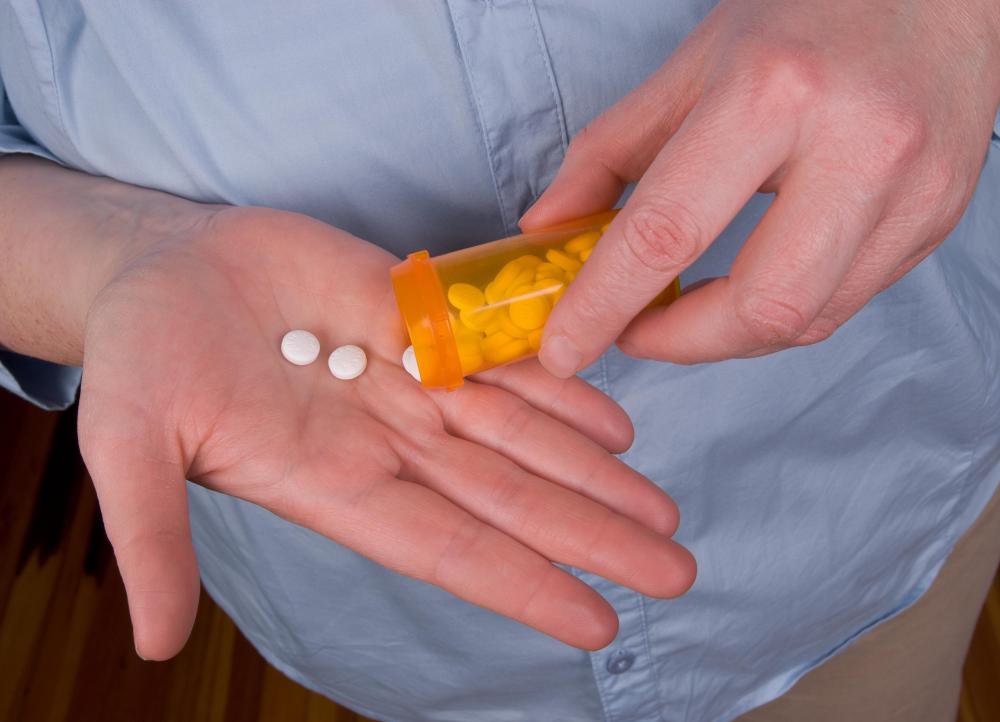 When using the medication as an adjunct to existing treatment for heart failure, the dosage of all medications must be stabilized before introducing Toprol XL®. The initial Toprol XL® dosage for an adult with class II heart failure should be 25 mg given orally twice per day. Perhaps counterintuitively, the initial dose for patients with more severe heart failure should be limited to 12.5 mg once daily. The Toprol XL® dosage should be doubled every two weeks up to 200 mg per day or to the point where it can no longer be tolerated. If an increase to Toprol XL® dosage is not initially well tolerated, it may be attempted again after more time elapses.
Adult patients with angina pectoris may respond well to an initial dosage of 100 mg given in a single dose each day. The dosage may be increased in small increments on a once weekly basis up to a maximum of 400 mg per day. A Toprol XL® dosage should not be increased if the medication is producing a significant reduction in heart rate.
Toprol XL® is most commonly used as a treatment for high blood pressure. Adult patients receiving the medication for this purpose should be administered an initial Toprol XL® dosage of between 25 and 100 mg per day in a single dose. Increases to the initial dose up to a maximum daily dose of 400 mg may be evaluated as required, although no more frequently than once per week. The effects of a Toprol XL® dosage increase may not be apparent for seven days after its initiation. A standard Toprol XL® dosage for pediatric patients over the age of six has not been established as of 2011, since it has not been demonstrated to be effective in this population.