United States
Fact Checked
What Does the Department of Homeland Security Do?
The Department of Homeland Security is part of the United States government and deals with domestic emergencies, especially terrorism. This department has absorbed several other parts of the government since its creation, including the Immigration and Naturalization Service and the Animal and Plant Health Inspection Service. The department is also in charge of cyber-security; for example, in 2011 it seized a sports streaming website before a major United States sporting event. It was created in 2001 following the September 11th terrorists attacks. The department is criticized by many for misuse of funds, ineffectiveness, and more.
As the third largest cabinet department of the United States government, the Department of Homeland Security has more than 200,000 employees. It spends billions of United States dollars each year to find and protect against terrorists. The agencies, advisory groups, and other components that make up this department control immigration, the United States Coast Guard, and postal mail interception. The department also maintains an informative website on preparing for emergencies, like how to put together an emergency supply kit.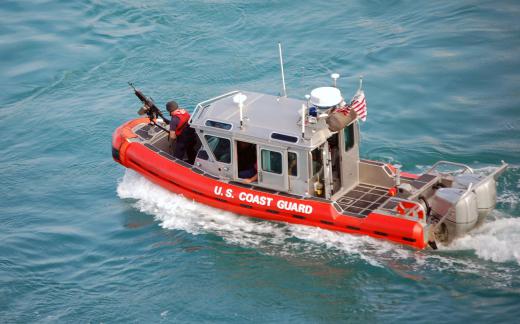 The rapid growth and roles of e-commerce and information technology have made cyber-security one of the Department of Homeland Security's priorities. In fact, the department works with the country's private sector to encourage improvements to Internet security. The United States' current and proposed regulations on cyber-security have generated mixed reactions. Many people are in favor of more secure software, but others believe the government may introduce laws that are costly for businesses or restrict the ability to improve on cyber-security in other ways.
An Office of Homeland Security was created in response to a series of terrorist attacks in the United States, but it soon became a department. Nearly two dozen agencies were placed in the department, all of them considered related to homeland security. These agencies included the U.S Secret Service, the Transportation Security Administration (TSA), and the National Communication Systems.
The Department of Homeland Security's activities have been widely criticized. Namely, the department can intercept and read mail with no explanation to the receiver. In addition, employees have misused company credit cards and then lost the purchased goods. The department also drew a lot of attention when its response to Hurricane Katrina, a significant natural disaster in the southern United States, was considered slow. For example, one agency had hundreds of firefighters ready to volunteer, but first sent them to learn about sexual harassment prevention and the history of the agency for two days.
AS FEATURED ON:
AS FEATURED ON:

By: Wimbledon

U.S. Coast Guard harbor patrols secure waterways and inspect vessels and infrastructure for signs of sabotage.

By: Andrey Armyagov

The Secret Service reports to the Department of Homeland Security.

By: James Steidl

Making airline travel safe falls under the aegis of the Department of Homeland Security.

By: Jim Parkin

The Department of Homeland Security includes the Border Patrol.