What Does an Opening Coordinator Do?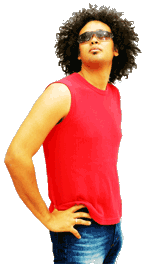 An opening coordinator is a professional who manages certain aspects of a restaurant or hospitality business. These job roles will typically relate to opening a store, restaurant, hotel, or other business for public use, though the actual meaning of this term varies according to the specific needs of the business. Opening coordinators are often managers taking on many of the broader responsibilities of shift managers or general managers, as these may be related to opening and closing a business.
One kind of opening coordinator is a daily manager who coordinates the opening of the business each day. For specialized restaurants and hospitality businesses, this can include a lot of work setting up common spaces or reserved spaces, along with buffets or public amenities. These individuals will also deal with the influx of labor for daily operations, handling shifts related to the opening of the business.
Although some professionals who work as opening coordinators are focused on daily operations, some of these job roles also relate to the initial opening of a business. Some of these job positions are called franchise or store opening coordinators. These professionals tend to travel to sites where additional franchises or locations for a business are being set up, in order to accommodate all of the needs of the initial opening.
In any kind of opening coordinator job role, these managers will most often be responsible for high-level planning and attention to detail as it relates to the specific needs of the business. They will often need to be able to coach and train entry-level workers, and to manage a greater labor pool related to the goals and objectives of operations for a business location. For retail and related businesses like hospitalities, the coordinator must be competent in cash handling and basic financial accounting, and may be asked to monitor inventory or deal with other logistics issues as they arise.
An opening coordinator job will often have a large monitoring and reporting component. These professionals may prepare specific reports for the attention of business leadership. They may supervise workers and processes in detail, documenting or reporting daily progress or events to top management. Someone who is in an opening coordinator role will often be the "point person" for any issues surrounding the central event of opening, whether it's setting up a business location for daily traffic, or building a consumer experience in preparation for a grand opening.


Man with hands on his hips