What Does an Online Language Tutor Do?
An online language tutor uses the Internet to offer a student live instruction in a specific language and typically uses a lesson plan that covers conversation skills, grammar and vocabulary. The tutor helps the student become proficient in speaking, reading, writing and listening in the target language and customizes each lesson to fit the student's individual needs and skill level. Lessons are usually given through an online classroom platform or through an audio, video or instant-messaging client.
The online language tutor usually teaches using pre-made lesson plans or customized plans he or she created for the student's skill level and needs. Lessons can cover general aspects of a language or focus on a specific area, such as education, business, technology or medicine. The tutor may teach the lesson through a virtual classroom interface that implements an audio and video stream and displays the lesson's contents. Another way an online language tutor can teach the lesson plan is to use a video chat program or instant-messaging client. Students typically communicate to the tutor using a webcam or microphone, but a text chat also may be used.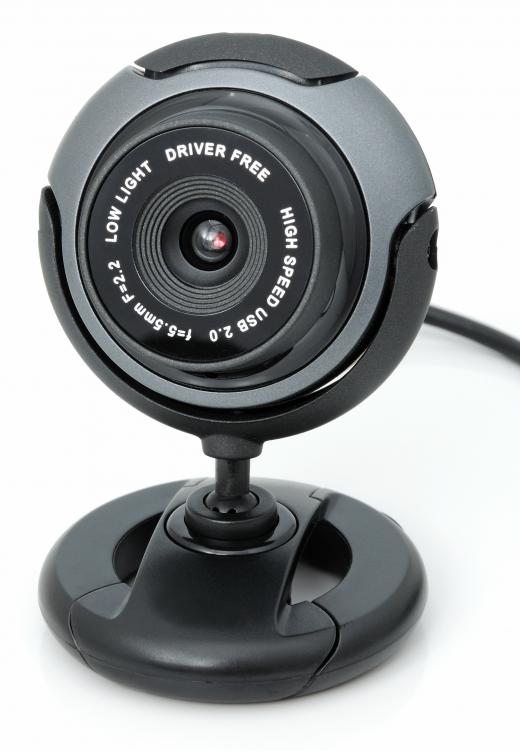 During the online lesson, the tutor engages the student in conversation and role play in the target language. The conversation portion of the lesson usually covers the current lesson's theme but also reviews concepts learned in earlier lessons. Practicing conversation provides a way to practice the student's listening and speaking skills and allows the online language tutor to help the student resolve any weaknesses in these areas.
The tutor also may implement various written and oral exercises that help the student practice vocabulary and grammar. These exercises may be given in the form of emailed homework or may be integrated in each online lesson. If a student requires additional practice in a specific grammar concept or needs to review vocabulary words, then the tutor can tailor the exercises toward these needs.
An online language tutor typically uses an individualized approach for each student, so a large part of his or her job is to evaluate the student's knowledge of the language and create a plan to improve skills that are not sufficient. The tutor may give each student an initial evaluation before starting the first lesson and may use this assessment as a base line for planning lessons. Students who are weak in writing and reading skills may require individualized writing and reading assignments, while students weak in listening and speaking skills may benefit from comprehensive conversation training.
AS FEATURED ON:
AS FEATURED ON:

Students typically communicate with online language tutors via a webcam.

By: takasu

Online tutoring is available for subjects including grammar, spelling and writing.

By: yanlev

Online language tutors might work with a group of students through the Internet.