What Does an Inventory Control Specialist Do?
An inventory control specialist is someone who works primarily with a company's inventory and is commonly found in a warehouse or the back of a store. The inventory control specialist is charged with ordering and storing items to ensure the business is fully stocked. Shipping managers often work closely with the inventory specialist to keep warehouse costs low and to effectively ship items to the company. This specialist must identify popular products to ensure the company has a ready supply and to help the upper management understand what products are doing the best. Some marketing materials, such as catalogs, may require the inventory specialist's product knowledge to ensure each product is represented correctly.
The main task of an inventory control specialist is to order and store items, and he or she must report regularly on the number of items. When an item's supply begins to run low, the specialist must make an order request. This request often goes through a shipping manager, so the shipping manager can find the cheapest way to ship the products. Another common task is safely storing all the items within a warehouse. This means the specialist must correctly use a warehouse's space to ensure all the items fit.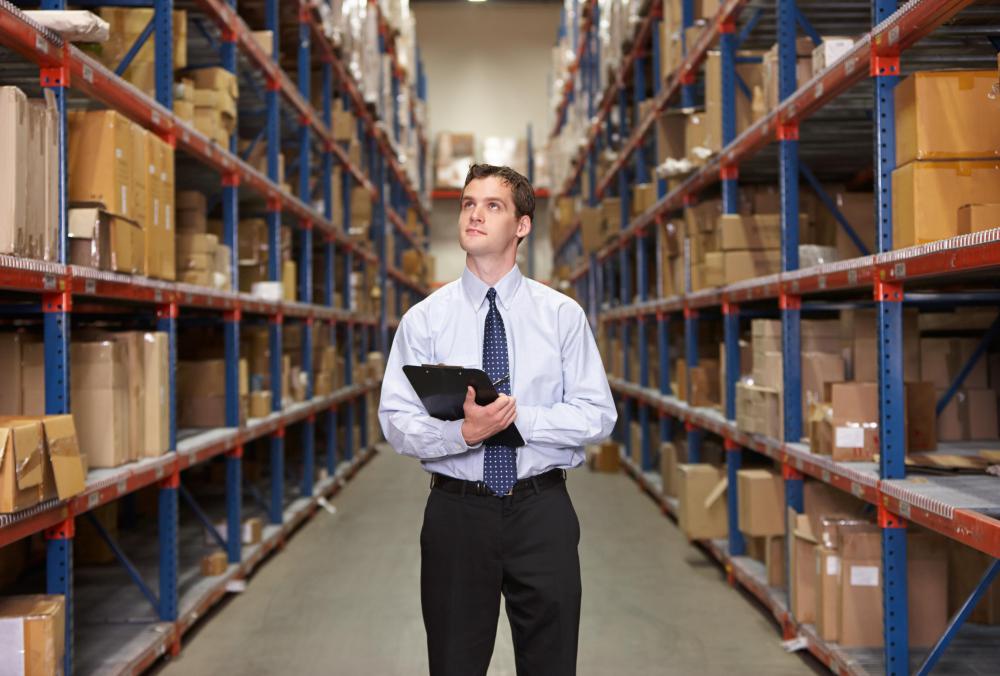 A shipping manager often works hand-in-hand with the inventory control specialist. Aside from making order requests through the shipping manager, the shipping manager coordinates shipping times with the inventory specialist. This is because most products will only be ordered when they are about to run out. By using this method, less overall warehouse space is needed, which reduces the company's operating costs.
The inventory control specialist is in control of storing items and sending them out to the correct places, so he or she may notice that certain items are selling better than others. The specialist is often expected to notice these trends and report them to upper management. This lets management know exactly what items are doing the best, so extensive marketing strategies can be made around those items.
Most companies will create marketing materials, such as catalogs. These catalogs feature most or all of the products and, because the inventory control specialist is in control of these items, he or she is expected to help. The specialist must ensure that all the products have accurate descriptions and that only items carried are included in the catalog; he or she also must offer any insight into the products for marketing purposes.
Inventory specialists track and keep records of any goods or supplies that a business may have in storage.

The point of sale systems used in most retail stores today helps the inventory control specialist keep tabs on the inventory.

The inventory control specialist is in control of sending stored items to their correct places.