What does an Avionics Technician do?
An avionics technician handles electronic components of an aircraft or spacecraft. These skilled professionals are involved in the development of new avionics systems, along with the installation, repair, adjustment, and routine maintenance of existing systems. Training for avionics technicians is available at community colleges and trade schools, and many pursue professional certification with organizations such as the Federal Aviation Administration (FAA). Employment prospects in this field are quite good, especially for people who pursue specialty certifications.
A number of aviation-related industries employ avionics technicians. Commercial airlines are some of the largest employers, relying on avionics technicians to keep their aircraft safe. The military also utilizes a larger number of these professionals, as do airfields, aircraft check stations, and private aviation companies. People who are interested in working on the next generation of avionics can find employment with aircraft manufacturers.
One of the most important parts of the job for an avionics technician is preventative care and maintenance. Technicians keep logs for the aircraft they work on, creating detailed records about maintenance which are used to schedule new maintenance sessions. During maintenance, they use specialized imaging and diagnostic equipment to look for problems, replace or repair components as needed, install replacement parts, and perform routine checks and tests. The goal of an avionics technician is to ensure that a plane is so well maintained that it never develops problems.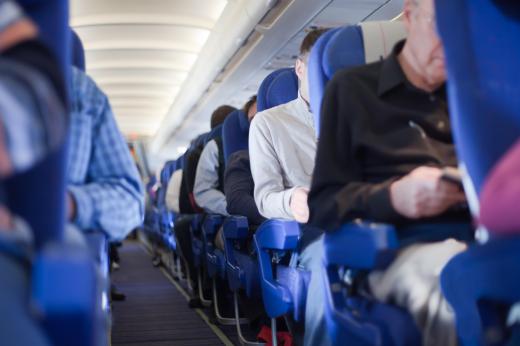 Repair is also a vital component of a job. When a pilot reports a problem with any component of an aircraft's electronics, such as the radar, navigation, radio, or weapons systems, an avionics technician will look the plane over to determine the source of the problem and address it by making adjustments, repairs, or replacements. The technician will also review the maintenance records to look for any signs of maintenance lapses or potential problems which were identified during earlier maintenance sessions.
A good avionics technician has a deep interest in electronics systems, along with an eye to detail and an exacting personality. These technicians are vital to the safety of aircraft from two-seater personal planes for recreation to the jumbo jets used to move people and cargo all over the world, and every aspect of their job is important. It is critical to be able to identify abnormalities and issues which may become problems during the operation of an aircraft, and to keep up with the latest information, techniques, and equipment in the field. Some avionics technicians go on to become avionics engineers, receiving a higher level of training and certification.
AS FEATURED ON:
AS FEATURED ON:

By: dutchpilot22

The commercial airline industry is the largest employer of avionics technicians.

By: Pavel Losevsky

An avionics technician deals with the electronic components of aircraft and spacecraft.

By: Lisa F. Young

An avionics technician should have hands-on experience, often gained through their degree program or an internship.

By: Alexander Maksimov

Avionics technicians in the military may be tasked with repairing and testing a combat aircraft's sensor arrays.