What does an Animal Keeper do?
An animal keeper, also known as an animal caretaker, animal attendant or animal-care technician, keeps animals safe, well-fed and housed in clean and appropriate environments. His job may require knowledge of the proper care of many types of animals, or he may be responsible for only one species of animal. Common settings for this job include animal shelters, clinics and kennels. More exotic workplaces may include wild animal menageries or exhibits, circuses and zoos.
In a kennel, the animal keeper is solely in charge of dogs. He is generally expected to feed each dog per standard guidelines regarding content, vitamins, supplements and whether the food is to be served dry or wet. If the animal requires medication, the keeper is normally relied upon to carefully monitor the amount and frequency of the dosage. Keeping the kennel and dogs clean and free of common parasites, such as ticks and fleas, is typically the animal keeper's job. He also commonly plays with the animals and notes any unusual behavior or physical changes in the dogs' gaits or appearance.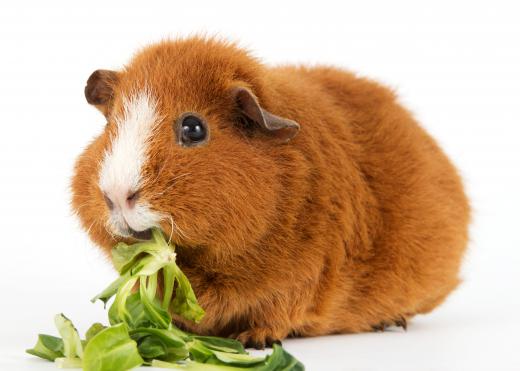 Animal shelters and clinics customarily house a wide range of animals. These regularly include common house pets, such as dogs, cats, hamsters, guinea pigs and birds. The same guidelines used in kennel care normally apply to an animal keeper employed in these environments as well.
Working as an animal keeper for wild animals is commonly more demanding. While the same tasks of watering, feeding and keeping the animals and environments clean apply, the diversity of the animals typically involves more labor-intensive tasks. The animals in these environments are also regularly moved to different enclosures to facilitate changing exhibits, breeding activities and birthing.
One of the major differences between caring for domestic and wild animals are the feeding rituals. The animal keeper in the latter case is regularly required to prepare precise mixtures of commercial feeding blends and add veterinarian prescribed vitamins and medications. He is also frequently required to grind or chop fresh ingredients such as vegetables, meat, fish or fruits to satisfy the palates of certain animals. Breaking down bales of grasses and hay is also a regular part of the feeding procedures.
Besides direct animal care and feeding, an animal keeper is usually required to regularly check the temperature and humidity levels of enclosures for compliance. He is often required to repair fences and cages, exercise animals and keep records of medications and aberrant behavior. Answering visitor inquiries about the animals is a normal job requirement, as well as assisting trainers and instructors in presenting lectures or shows.
A domestic animal keeper position normally requires a high school diploma or equivalent. Jobs in zoos or other venues that feature wild animals generally require a bachelor's degree with a concentration in animal science. Both animal keeper positions commonly offer a significant amount of on-the-job training. Any background in working with animals is a plus for aspiring candidates.
AS FEATURED ON:
AS FEATURED ON:

By: sasel77

Guinea pigs are common sights at animal clinics.

By: davitydave

An animal keeper may help to take care of animals at a zoo.

By: AZP Worldwide

Feeding animals is an important part of an animal keeper's job.

By: antonsov85

Animal keepers include the people who work with domestic animals at animal shelters.

By: Monkey Business

Animal keepers work closely veterinarians to ensure the well being of animals.

By: caspernhdk

Animal keepers might work on a farm to look after livestock.

By: hues

An animal keeper may have to administer medications to ill or injured animals.