What does a Scheduling Coordinator do?
A scheduling coordinator is an airline employee who handles a variety of tasks related to setting, changing, and maintaining worker schedules. He or she utilizes computer spreadsheets and databases to keep track of employee records, create daily and weekly schedules, and make changes as necessary. In addition, a coordinator frequently acts as a liaison between employees and management regarding changes in policy and requests for time off. The title of scheduling coordinator may also refer to a manager or general human resources worker in another setting, such as a retail store or medical office, who performs scheduling duties.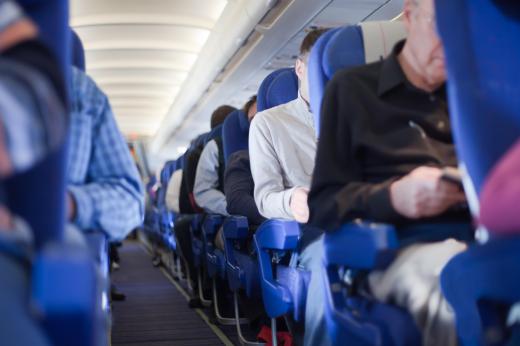 Creating a schedule for flight attendants and pilots is not always as simple as checking their availabilities, hours, and preferences. Many large airlines operate a number of different aircraft, and some employees may not have the appropriate certification or qualifications to work on each type. The scheduling coordinator must review workers' credentials and contracts and check them against regional and national laws to ensure that planes are staffed appropriately.
If an attendant, a pilot, or another airline worker is unable to come to work, the scheduling coordinator must quickly revise plans to avoid delays and cancellations. He or she typically keeps an electronic list of available on-call and part-time workers to contact in the event that another employee gets sick or has a family emergency. If the coordinator recognizes problems staffing workers for specific flights, he or she consults with employees and airline executives to solve the problem.
The requirements to become a scheduling coordinator can vary between employers, but most airlines prefer to hire professionals who have associate's or bachelor's degrees in human resources, business administration, or a related field. Experience in office settings and customer service positions is very helpful in finding entry-level jobs as a scheduling clerk or coordinator assistant. A person who wants to obtain a senior scheduling coordinator position may need to pursue continuing education to earn a degree or certificate in air transport operations.
Scheduling coordinators in settings outside of the airline industry typically have similar responsibilities and qualifications. A coordinator at a dental clinic, for example, puts together a work schedule for dentists, assistants, and administrative staff that will meet the needs of their expected patient list. He or she may set and change appointments, make adjustments for vacations and sick days, and keep records of hours and wages. Practical office experience and a degree in human resources is necessary for employment in most settings.


By: dutchpilot22

Airlines typically have scheduling coordinators to handle employees' various schedules.

By: Pavel Losevsky

If a pilot or crew member is unable to come to work, the scheduling coordinator may be responsible for finding a suitable replacement.

By: JohnKwan

A scheduling coordinator may be able to keep track of various meetings for their supervisor.

By: Tyler Olson

A hospital scheduling coordinator may work directly with patients to schedule appointments and procedures.

By: xalanx

A scheduling coordinator may work in a dentist office.

By: Tatyana Gladskih

Scheduling coordinators make adjustments when employees take sick days.