What Does a Safety Professional Do?
A safety professional is a person who works in a manufacturing or industrial setting; he or she analyzes risks and possibly dangerous practices and develops ways to improve worker safety. In many regions throughout the world, a candidate must complete a high school education as well as a certificate program in order to become a safety professional. It may also be necessary to earn an associate's degree or a bachelor's degree in an appropriate field, though this is not always a requirement for this job.
Some of the skills a safety professional must exhibit include basic math skills, knowledge of basic scientific concepts, and an understanding of mechanical processes as well as industrial or manufacturing practices. If the safety professional works within a specific field, such as petroleum extraction, he or she will need to know as much as possible about the extraction process as well as all other related processes that take place in the extraction setting. The goal of this person is to make recommendations for changes in practices while still maintaining a high level of productivity for the company. Safety is the primary concern, and the safety professional must make decisions with the well-being of all employees in mind.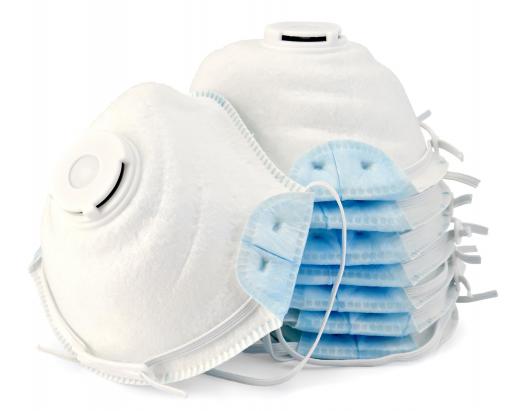 Many countries feature governing bodies that regulate safety procedures in manufacturing and industrial settings, as well as in other work settings. In the United States, for example, the Occupational Safety and Health Administration (OSHA) is the regulating body that dictates proper safety techniques and practices in a variety of workplaces. The safety professional will need to examine businesses in accordance with the regulations put forth by OSHA, and he or she will need to implement processes to ensure compliance with such regulations. If a business is out of compliance, for example, the professional will need to work with managers or owners to develop plans for changing processes that do not meet OSHA regulations.
In order to make such changes, the safety professional must first get certified by that regulating body so he or she is qualified to analyze the business and make appropriate changes. The certification process can vary from region to region, though a candidate can expect to spend a year or more on training and certification. Some regions require the professional to earn a higher education degree such as an associate's or bachelor's degree, which can take two to four years to complete.
AS FEATURED ON:
AS FEATURED ON:

By: kostrez

Safety professionals might would on guidelines for worker safety, such as proper gear.

By: Marzky Ragsac Jr.

The goal of this person is to make recommendations for changes in practices while still maintaining a high level of productivity for the company.

By: Photographee.eu

Safety professionals analyzes work site for potential dangers.

By: Andreas Karelias

Safety professionals make sure workers are following guidelines regarding the amount of work they put in.

By: Monkey Business

A safety professional may have to complete OSHA courses in order to become a certified trainer.