What Does a Release Manager Do?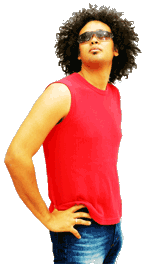 A release manager is a computing professional who supervises the process of preparing new software for release to ensure a smooth and successful product launch. Release managers work with development, marketing, and other teams to coordinate across a company in support of a planned product release. Software companies often have positions available for release managers and other support staff, and job opportunities in this field can be robust during periods of rapid software development and improvement.
Release managers work on the scheduling of various aspects of the development process. This includes everything from the very early planning stages through to testing. Members of the development team can meet with the release manager to discuss their expectations for a time line, and this may include a buffer for debugging, unexpected errors, and other events that may be hard to predict. It is important to come up with a realistic development time line, and to adjust as the product develops, to avoid situations like announcing a software release six months before it is actually ready for public consumption.
Communication between different departments can be an important part of a release manager's job. Everyone concerned with a product may want to be kept apprised of any new developments and emerging concerns. This can involve sending regular memorandums, directing people to an internal website with updates, and holding meetings to allow for a chance to interact face to face. The release manager also needs to be made aware of any problems in any departments that might interfere with the time line and successful launch.
As products grow closer to launch, the release manager works intimately with the staff and testers to make sure the product is as complete as possible. Testing can be an exhaustive process, especially if multiple serious errors show up, as the development team will need to correct them and test again, which may be an extensive process. Release managers make sure members of the team stay on task and share the same priorities for a smooth launch.
Education and experience requirements for jobs in this field can vary. A degree in computer science can be helpful, as can experience in software development. People with no experience with the process may not be good candidates for release manager positions, because they will not understand the issues and needs that may arise. Working on a development team or as an assistant to an experienced release manager can be a good way to develop the necessary experience to manage a product release independently.
Man with hands on his hips