What does a Hand Surgeon do?
A hand surgeon is a trained medical surgeon that acts to treat and heal hand injuries. Interestingly, hand surgery is a medical discipline that grew out of necessity during World War II. As many soldiers during World War II often sustained hand-related injuries, military surgeons observed the need for exclusive hand-based medical training.
Until the field of hand surgery was created, simple hand wounds hardly every healed properly due to a lack of proper care. Following the creation of hand surgery, those that were wounded in the hand area were effectively attended to by hand surgeons. Today, hand surgery is a sub-branch of surgery, and most hand surgeons are formally trained as general surgeons, plastic surgeons, or orthopedic surgeons.
Hand surgeons must obtain proper medical schooling in order to practice surgery. In addition, most hand surgeons must work for one year within the hand field. In the United States, this one year fellowship is followed by a Certificate of Added Qualifications in Surgery of the Hand exam. Upon successful completion of this examination, surgeons are then permitted to practice privately or publicly.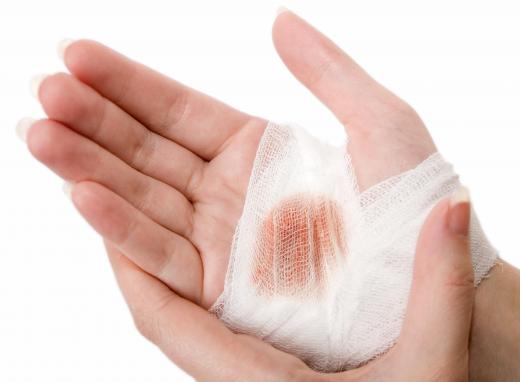 The title of a hand surgeon is somewhat misleading, since these surgeons often work with the fingers, wrist, and forearm as well as the hand. In addition, some surgeons also examine the elbow, shoulder, and arm. Nearly any infection, wound, or deterioration of the hand is attended to by a hand surgeon. Hand surgeons are the primary care providers for any arm or hand related injury.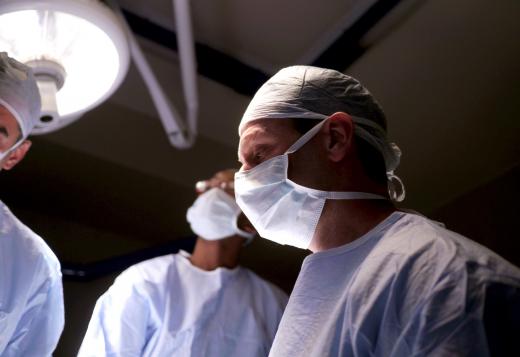 Hand surgeons generally try to heal a patient without resorting to surgery. When other forms of medical attention do not heal a hand wound, then surgical methods may be applied. Still, it is within the best interest of a patient and a surgeon to avoid complex hand surgery. A hand surgeon may be employed by hospitals, clinics, private homes, or he or she may build a private practice.
Hand surgery is not a popular surgical field, though the demand for hand surgeons is rather high. Hand surgeon positions can be found by scouring job sites, or by speaking with hospital directors. The best way for a recent medical graduate to obtain a hand surgeon position is to begin by working within a related medical environment.
Often, hand surgery internships will lead to a secured position within the field of hand surgery. In fact, the position of a hand surgeon is easier to acquire if a candidate has extensive work experience.
AS FEATURED ON:
AS FEATURED ON:

By: Antonio Gravante

A hand surgeon performs surgical procedures on the hand.

By: DenisNata

A hand surgeon is responsible for treating hand wounds.

By: fivepointsix

Hand surgery is not a popular surgical field, though the demand for hand surgeons is high.

By: corepics

A serious hand wound may necessitate surgery.

By: Shakzu

A hand surgeon will conduct a physical examination of an injured hand prior to surgery.