What Does a Court Mediator Do?
A court mediator is someone who is typically certified by the court system to help parties to a legal dispute settle their differences without actually having to go before a judge. While a court mediator may have the ability to negotiate legally binding decisions, the mediator himself does not issue a decision, nor does he compel either party to make a decision in a case. Instead, the mediator typically uses his professional training to assist the parties in coming to an understanding of each other's position and negotiating a course of action to which both parties can agree. Although mediation services are often associated with family courts, many court systems use mediators to address a variety of legal conflicts, including landlord-tenant difficulties and general civil cases.
Not all court systems offer petitioners and defendants the option of working with the court mediator. The court systems that do recognize and support mediation services often do so in order to reduce the burden on the court system, as many courthouses may be overloaded with cases. These court systems also recognize that it can be difficult for adversaries in a court proceeding and their lawyers to come to a settlement or agreement without the assistance of a neutral third party. In many cases, a recognized court mediator must complete a comprehensive training program in mediation.
The scope of practice of a court mediator varies by court system as well as the mediator's training. In some cases, a mediator may in fact hold a law license and is thus able to draw up legally binding agreements. Having a legal background also helps the mediators in understanding the legal principles at play and the rights of both parties. In other cases, the court mediator may have a background in another field. For example, some family court mediators may have credentials in psychology, social work,or counseling.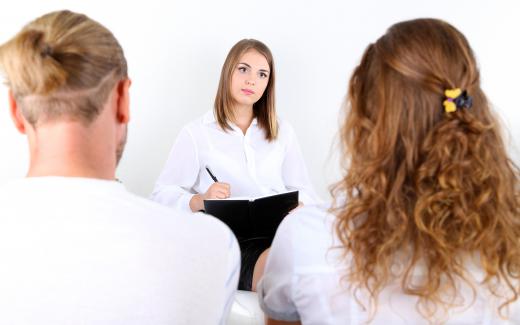 Many courts systems rely on the court mediator to help angry parents who are in the process of divorcing to settle issues of child custody and support. In some cases, the courts may even require mediation in most contested divorces. More recently, mediation services have become available to landlord and tenants who are in dispute over issues of rent, property rules, and repairs. One significant advantage of using a court mediator to settle a landlord-tenant dispute is that doing so protects a tenant from the stigma of having a legal eviction on her credit record.
AS FEATURED ON:
AS FEATURED ON:

By: endostock

Court mediators attempt to resolve issues outside of the courtroom.

By: Africa Studio

Divorce mediation is mandatory in some areas, meaning it is required before the divorcing partners can continue on to family court.