What does a Computer Security Specialist do?
A computer security specialist, also known as an information security specialist, safeguards computer systems and protects them from a variety of threats. These risks may be of an internal or external nature. The specialist traditionally provides services to government agencies, educational organizations and small to large businesses.
Threats to computer systems and networks grow exponentially with technological advancements. Each forward step in the industry is normally followed by a new set of risks. This generally requires a computer security specialist to constantly upgrade his level of knowledge and increase his arsenal of combative tools, applications and systems.
One of the most basic security measures involves the control of passwords. If an organization's users are required by a computer security specialist to frequently change their passwords, this reduces the chances of unauthorized access to restricted or confidential programs, databases or networks. This practice, coupled with limited physical access to computers, provides basic internal security.
The most dangerous risks to computer security often come from outside sources. The specialist commonly installs firewalls to deter hackers. He also regularly installs programs that issue alerts when any attempt to infiltrate the system is made. Some highly sophisticated programs can trace the source of the hacker through identifying the Internet protocol address of the intruder.
If a virus infects a system or network, or a hacker successfully contaminates data, the specialist is commonly expected to have implemented measures to protect system information. This typically involves backing up all data to an external drive or third party location on an ongoing basis. The backups are usually automatically performed every few hours or at the end of each day.
To effectively secure and protect a company's computer network, the computer security specialist is customarily required to clearly communicate policies and procedures to all staff employees and management. The security measures he implements will only be successful if the system's users understand the importance of the security measures and follow protocol to keep them up-to-date and functional. If the specialist suspects internal breaches, he is generally required to report them to management.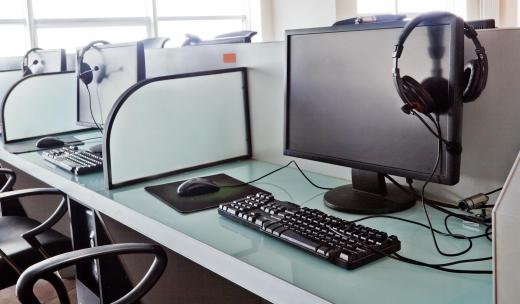 A computer security specialist is frequently expected to submit reports to management on external hacking attempts and the possibilities of future threats to the integrity of the network. He ordinarily recommends upgrades to security software or firewalls. He may also suggest implementing additional access and password precautions to increase a company's defenses against internal tampering.
A bachelor's degree in computer technology is normally required to qualify for this position. Education and experience in computer programming or risk management are also considered good qualifications. Certificates specific to computer security are often offered at community colleges and technical institutes.
AS FEATURED ON:
AS FEATURED ON:

By: corepics

As technology grows, so does the security threat coming from computer hackers.

By: Yeko Photo Studio

A bachelor's degree in computer technology is typically required to become a computer security specialist.

By: diego cervo

A computer security specialist is often responsible for ensuring that employees manage their passwords properly.

By: Edelweiss

Computer securitys specialists call on clients to change their passwords frequently, to reduce the chance of unauthorized access.

By: 06photo

Computer security specialists might work with companies to ensure that networks are secure.

By: nito

Computer security specialists work with companies to make sure their confidential information isn't leaked.