What Are the Uses of Polymyxin B Eye Drops?
Polymyxin B is an antibiotic useful in the treatment of some bacterial infections. In the specific case of eye problems, polymyxin B eye drops are suitable for use when a doctor suspects an infection of the area caused by a group of bacteria classified as Gram negative. Symptoms that may indicate this type of infection include inflamed eyelids and the presence of pink eye, or conjunctivitis.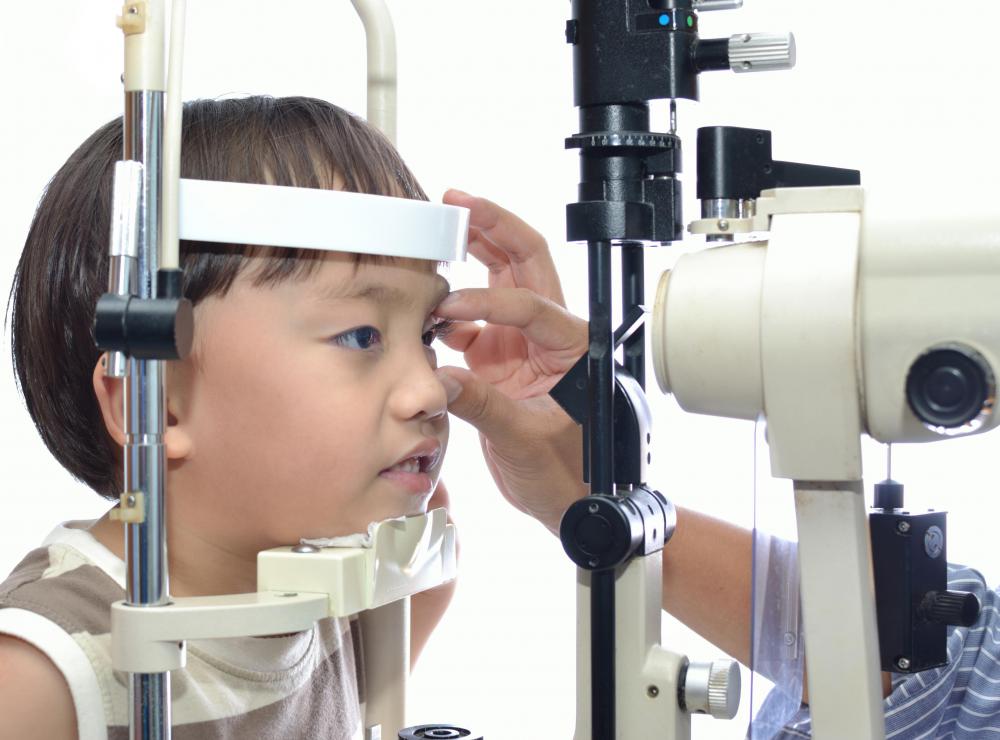 Bacterial species are broadly divided into two categories for the purpose of science and medicine. These are based on the appearance of the bacteria after they have been stained with color using a particular technique called a Gram stain. Gram negative bacteria appear reddish pink, whereas Gram positive bacteria look bluish purple. This is due to a significant difference in the structure of the cell walls between the two groups, which is also related to the way the bacteria react to antibiotics.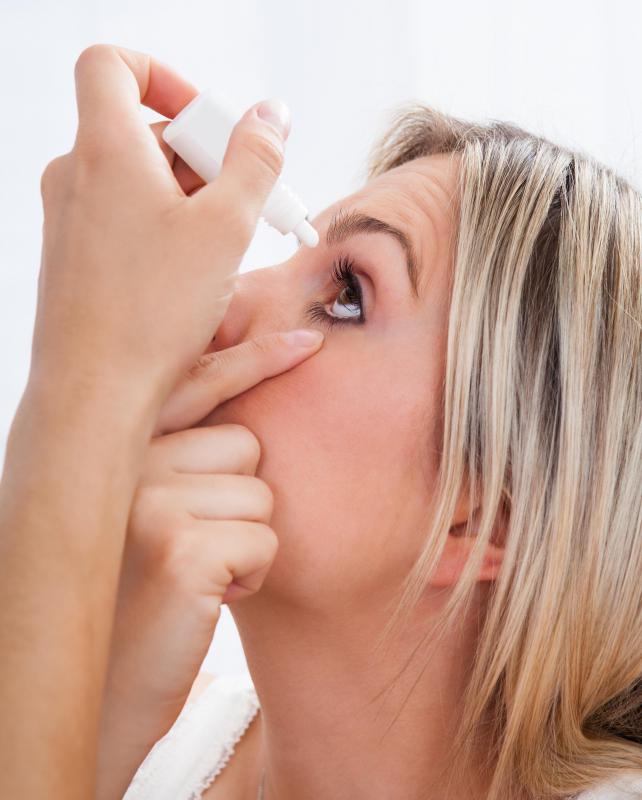 The type of bacteria that polymyxin B eye drops and other products which contain the antibiotic can kill are part of the Gram negative group. This antibiotic is therefore only used when a doctor suspects that the patient has an infection caused by one of these bacterial species. One species of this type that is a significant cause of eye infections, and which is susceptible to polymyxin B eye drops, is Pseudomonas aeruginosa.
Signs that a bacterial species is infecting an eye and causing disease may be similar to the symptoms produced by other infectious agents such as viruses. A doctor may take samples from the infected eye to send to the laboratory to check for the presence of different bacterial species. Doctors generally do not want to use polymyxin B eye drops for all patients, as overuse can result in the development of antibiotic resistance in the species. If the infection is caused by non-susceptible bacteria, such as Gram positive species or other microbes like fungi or viruses, then the antibiotic has no beneficial effect.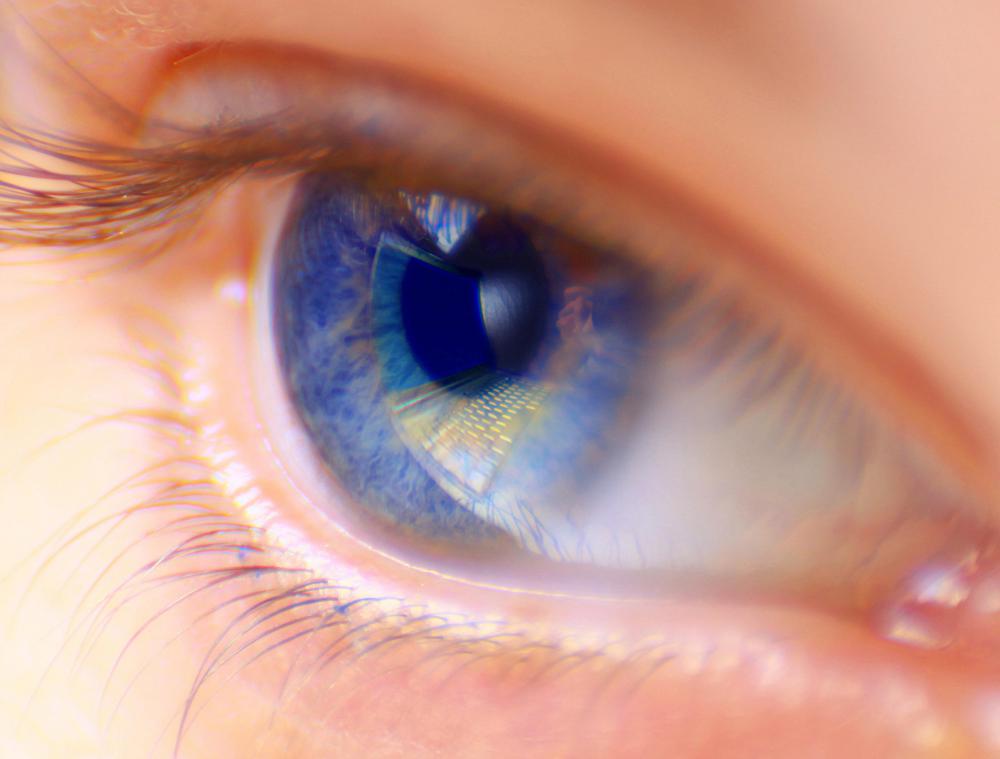 Analyzing samples tends to take time, though, so a doctor may simply prescribe the antibiotic if any of these characteristic signs of infection are present. Inflammation of the eyelid and the conjunctiva, which are the tissues bordering on the eye itself, indicate infection. Pink eye is another name for conjunctival inflammation, and the swelling and irritation of the inflamed region can result in pain, tearing and even pus production. Polymixin B eye drops are designed for external use, so they are most effective when attempting to treat external infections like these.
Polymyxin B eye drops are useful in treating bacterial infections.

A doctor may take samples from an infected eye to check for the presence of specific bacterial species.

Polymyxin B eye drops will help to treat inflamed eyelids.

The tip of an eye-drop container can become contaminated if it comes in contact with skin, eyes or other surfaces.

Polymixin B eye drops are designed for external use only.

Polymyxin B eye drops may be used to help treat pink eye.

Polymyxin B eye drops may be used to relieve itching or burning associated with a bacterial infection.