What Are the Uses of Cetirizine Syrup?
Cetirizine syrup is used to treat various allergy symptoms, including hives. It is an antihistamine that targets and blocks histamines that cause reactions such as sneezing, itchy throat, and watery eyes. Chronic hives are also treated, as they are signs of a more severe allergic reactionl.
Seasonal and indoor allergies trigger the body's production of histamine when a sensitive person is exposed to things like pet dander, dust, and pollen. Histamines attack these foreign antigens, which leads to symptoms such as stuffy nose, sneezing, and itchy or watering eyes. Cetirizine syrup prevents symptoms by stopping or drastically reducing the body's histamine production. Without histamines, there is little or no reaction to allergy symptom triggers.
Some people experience a more pronounced allergic reaction. The trigger can be one thing, such as cat dander, or it can be multiple things, such as tree pollen of more than one species. For these reactions, exposure causes rash splotches to occur on the skin, called hives. In this instance, the medication can be taken prior to exposure as a preventive, or it can be taken after hives have appeared to help them disappear faster.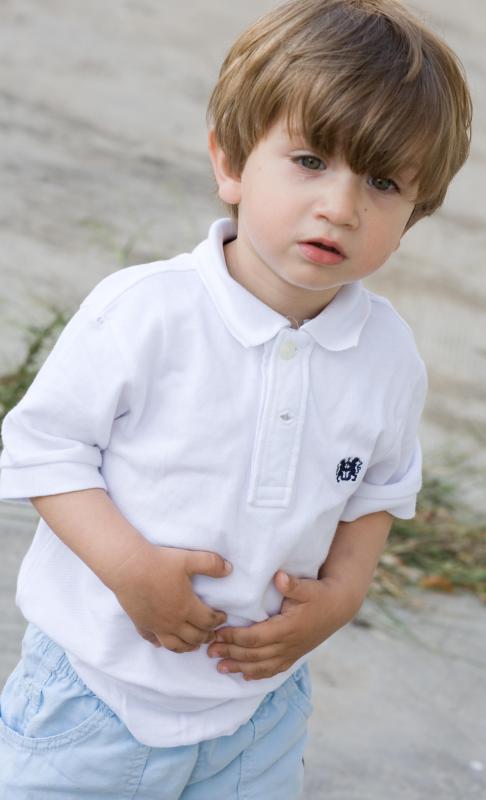 Before taking cetirizine syrup, a doctor must be informed, especially if other medications are being taken, because cetirizine drug interactions are possible. Cetirizine can interact with any medication known to cause drowsiness. People who take epileptic drugs, sleeping medicine, muscle relaxers, and some psychiatric prescriptions must be closely monitored while taking cetirizine. This medication may also interact with other antihistamines and narcotic pain medicines.
Side effects of cetirizine syrup include drowsiness, dry mouth, and dizziness. Children may experience nausea, vomiting, or stomach discomfort. Serious side effects, such as trouble breathing and swelling of the throat or tongue, require immediate medical attention. If any other side effects occur or existing effects worsen or become bothersome, a doctor should be consulted.
This medicine should be measured using a medicine cup so that the proper dose is taken. The prescribing doctor and pharmacist will provide instructions to follow. Do not increase the dose or change how often the medicine is taken without consulting the prescribing doctor.
Cetirizine syrup should not be taken with alcohol. People taking cetirizine should avoid driving or operating heavy machinery until the body adjusts and side effects subside. Extra precautions should be taken when exposed to direct sunlight because sun sensitivity is possible. Wear sunscreen when outdoors for long periods of time.
Cetirizine syrup may be used to treat hives.

Side effects of cetirizine syrup may include drowsiness and dizziness.

Side effects of cetirizine syrup may include nausea and stomach discomfort in children.

Cetirizine syrup should not be taken with alcohol.

Sneezing and other allergy symptoms are caused by a histamine response in the body.

A doctor can offer consultation on using cetirizine syrup.

Negative drug interactions with certain other medications can limit the use of cetirizine syrup.

Allergies that cause a sore throat are frequently treated with cetirizine syrup.

People taking cetirizine syrup should not drive until their body adjusts to potential side effects like drowsiness.