What are the Steps in the Product Development Process?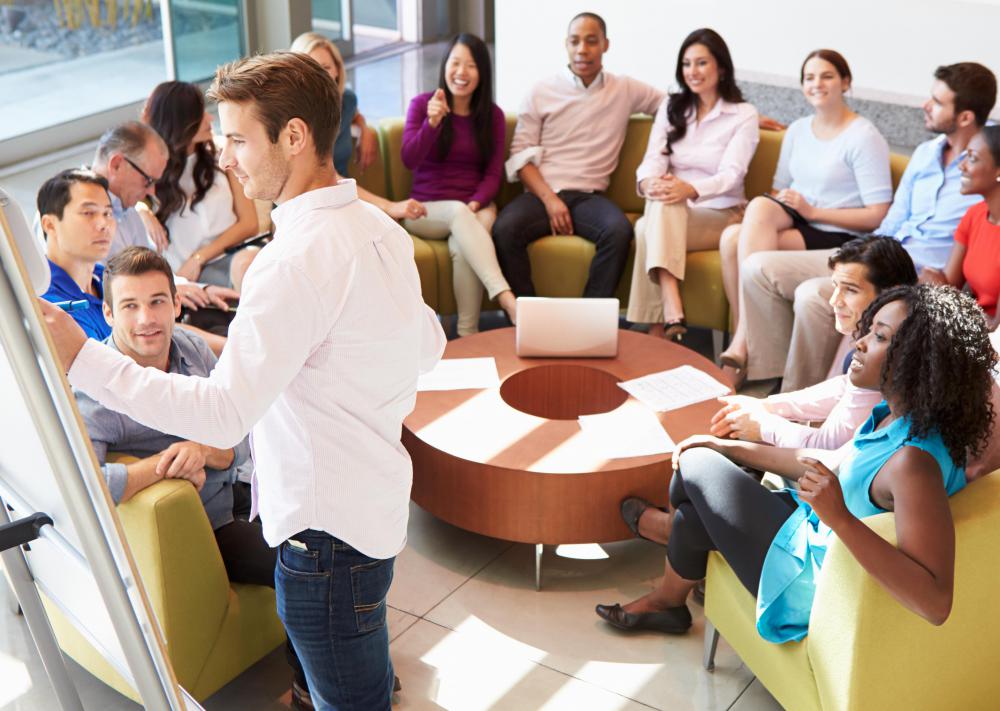 There are eight general steps in the product development process, although many organizations opt to add or remove some according to their preferences. The initial step is idea generation, which is widely considered to be the most crucial part of the process. Steps two and three are idea screening and concept development, in which the idea pool is streamlined and improved. Business analysis and testing, which examines the feasibility of the product are next. Technical implementation, commercialization, and re-pricing are steps six to eight, respectively; they deal with the industrial and marketing ends of new product development.
Many experts agree that idea generation is the very foundation on which product development is built and is often one of the most difficult points. In this step, developers take into consideration market demands, product research, and even business competitors to come up with a new idea for a product. Brainstorming sessions are extremely dynamic during this point and can yield anywhere from zero to dozens of business ideas.
The next step in the product development process, idea screening, allows developers to weed out mediocre ideas generated from brainstorming and keep extraordinary ones. A strengths, weaknesses, opportunities, and threats (SWOT) analysis is often implemented to aid in screening. Once an idea meets final approval, developers move on to the third step, concept development, and study ways to improve and build upon the conceptual product.
After streamlining the concepts into a concrete business idea, developers then proceed to business analysis. In this step, research and development teams examine the possible costs of manufacturing the product alongside its estimated marketability and profit-generation capabilities. This is often done alongside step five, testing, which involves trying out prototypes of the product both within the company and with projected target markets. Initial prices are usually determined at this point.
If the results of business analysis and testing are favorable, businesses can move on to technical implementation. In this step, the company gears itself towards manufacturing the final product, developing work systems and technologies to guarantee adequate output and management during production. Step seven, commercialization, follows soon afterward and involves launching the product to the public. The final step of the product development process, re-pricing, involves changing sale prices according to customer feedback and demand in order to maximize sales and profits.
By: Monkey Business

A brainstorming session can aid in idea generation.

By: uwimages

Manufacturing the final product happens in the step known as technical implementation.

By: nikesidoroff

Most new drugs are a result of large investments in research and development.