What are the Side Effects of Stevia?
Stevia is an alternative to sugar, and is often used in recipes and beverages that need a sweet flavor without adding many calories. While it is typically considered safe to use, some people have reported side effects, many of which have not been researched or confirmed. For example, some reported side effects of Stevia include nausea, bloating, and gas. This product may also result in dizziness and muscle pains, according to some users of this sugar substitute. On the other hand, some specific side effects of Stevia are only known to have a negative effect on those with particular existing conditions, such as diabetes, low blood pressure, and an allergy to ragweed.
One of the most common side effects of Stevia is nausea. Of course, as most people do not consume this sweetener on its own, it may be difficult to tell if the nausea stems from this ingredient, or the food item that it has been added to. On the other hand, some people also report excessive bloating after consumption of Stevia, which is usually eventually relieved by the accompanying gas. Though a minority of people have reported these side effects of Stevia, it may be wise to test out a small amount of the product first in order to avoid nausea and gas while at work or school.
This sugar substitute has been known to cause more than just problems with the intestinal tract. For instance, some users have become dizzy after consuming this product, while others may feel a little numb. On the other hand, certain users feel more pain than numbness, as their muscles become sore after ingesting Stevia. Thus, it may be a good idea to avoid using this product for the first time just before any physical activities.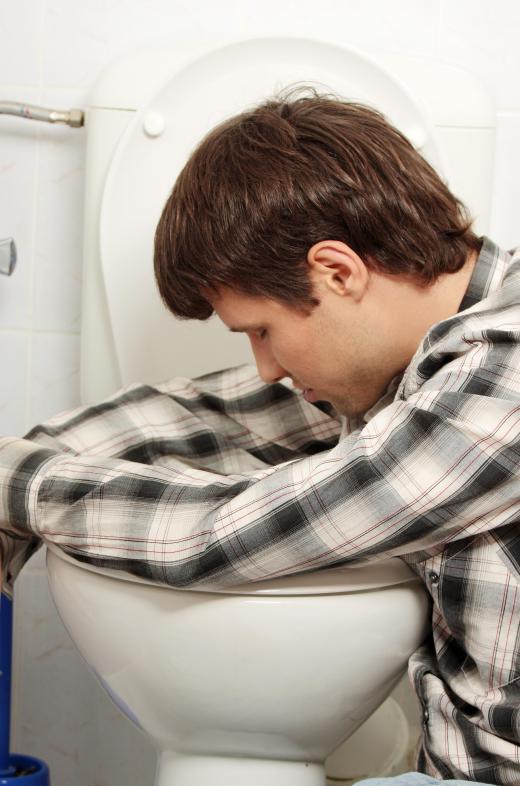 Some side effects of Stevia only tend to negatively affect those who already suffer from certain conditions, as other people may not even notice a difference in their health. For instance, some people have noticed a drop in blood pressure when using Stevia, which may be bad news for those who already suffer from low blood pressure. This is not the only thing that this product can lower, as it may also reduce blood sugar, in which case diabetics are often encouraged to monitor their levels carefully when using Stevia. Finally, those who are allergic to ragweed, daisies, and other plants in the Asteraceae/Compositae family may want to steer clear of Stevia since it is in the same plant family, and thus may cause an allergic reaction.
AS FEATURED ON:
AS FEATURED ON:

By: absolutimages

Stevia may be used to sweeten beverages.

By: Piotr Marcinski

Nausea is a common side effect of Stevia.

By: Grafvision

Bloating and gas may be side effects of consuming Stevia.

By: artush

Stevia may cause an allergic reaction in people sensitive to daisies, ragweed, and marigolds.

By: Sergey Lavrentev

Diabetics are encouraged to monitor their blood sugar levels when using Stevia.