What are the Nazca Lines? (with picture)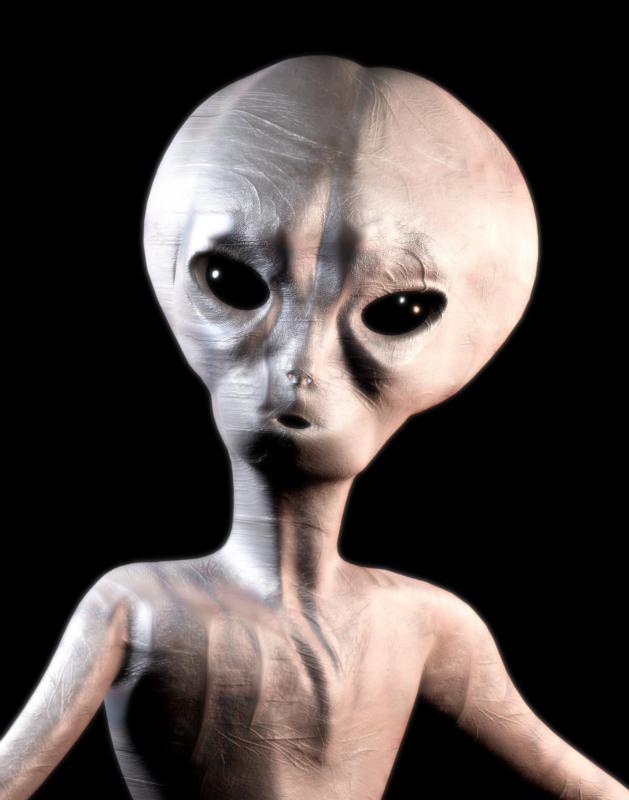 The Nazca lines are giant drawings in the earth, or geoglyphs, located in the Nazca desert in Peru. They were built by members of an ancient culture that inhabited the area between the 4th and 8th centuries BCE. These lines are made up of hundreds of figures, each drawn with a single line, many in the shape of animals. The most mysterious feature of them is that the pictures they form are only visible from high up in the air; some of the figures measure 900 feet (270 meters) across.
These figures are classified as negative geoglyphs, which means that they were made by removing part of the ground's surface, rather than by adding dirt or gravel. The surface of the Nazca desert is covered with rusted pebbles, which the ancient people removed to reveal lighter soil underneath. The dryness and lack of wind in the desert have kept the Nazca lines extremely well preserved over the centuries.
Why the ancient Nazca people would create elaborate geoglyphs so large that no one could see them has puzzled researchers since they were discovered. The leading theory is that they were religious in nature, meant to be visible to gods residing high in the sky. Proponents of this theory often suggest that the lines served not only as messages to the gods, but also as paths leading to and from places of worship.
One of the most controversial alternative theories, popularized by author Erich Anton Paul von Däniken, is that extraterrestrials helped the Nazca people build the geoglyphs as landing strips for their aircraft. Others have suggested that the ancient Nazca people developed rudimentary methods of flight, most likely a hot air balloon.
One of the earliest theories proposed that the Nazca lines were a form of astronomical chart, but there is insufficient evidence to support this idea. A similar theory points to a period of frequent solar eclipses in the desert around the time the lines were built; the Nazca people may have interpreted the phenomenon as a giant eye observing them from the sky and built the drawings for its benefit. Another theory that has gained some popularity is that they served as a map of underground waterways, which would have been quite valuable in the desert.
Some people say that the Nazca lines are landing strips for extraterrestrial aircrafts.