What are the Most Appropriate Cemetery Flowers? (with pictures)
The most appropriate cemetery flowers depend on variables such as religion, culture, personal preference and the relationship of the flower giver to the deceased. If a written memorial states that a donation to charity is preferred over flowers, then cemetery flowers should not be sent. In most cases, it is appropriate to send some type of flowers to the bereaved family. Classic funeral flowers for burials or cremations include carnations, chrysanthemums and gladiola — these are often budget-friendly choices as well.
The color of memorial flowers ranges from darker, gloomier shades such as purple to lighter, brighter colors such as yellow and pink. Some people who give cemetery flowers like to choose the flower type and color as a tribute to the deceased's personality or other considerations. For example, if the deceased had a favorite color or flower, or was thought of as sunny or had a name such as Rose, these may fit into the decision of what flowers and color would be most appropriate to honor the deceased. In Eastern Orthodox religions, white flowers are traditionally associated with burials.
Formal types of cemetery flowers include wreaths and crosses. Wreaths are ring-shaped displays of flowers and basically suitable for all memorials, while flower covered crosses are appropriate for most Christian funerals. Formal floral arrangements are usually given by the deceased's former place of employment or organizations he or she belonged to.
Informal types of cemetery flowers are appropriate to be given by anyone. These include baskets, planters, potted plants, cut flowers, casket lid floral arrangements, headstone flowers and sprays. Floral sprays are arrangements of flowers that are bound together loosely with ribbon. Little bouquets of small flowers and buds are especially appropriate to be presented by children. Headstone flowers may be cut flowers placed in a vase attached to the tombstone or they could be bunches of real or silk flowers planted in the ground around the grave marker.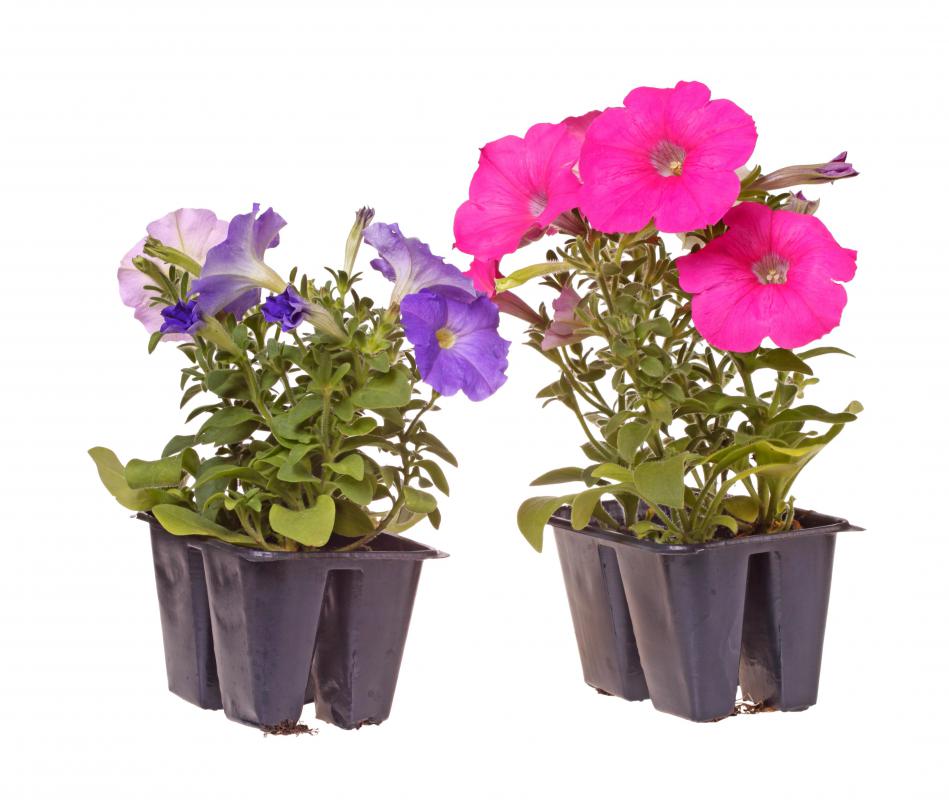 Good quality silk memorial flowers meant for the outdoors have a weather-resistant coating to help them resist the effects of rain and sunlight. Some silk cemetery flowers are also scented. Memorial flowers may be sent before a funeral service whether or not one will be attending the service. It's also appropriate to send flowers to the bereaved family's home up to two weeks after the funeral.
Silk flowers may be appropriate cemetery flowers.

Some people choose bright flowers as a tribute to the memory of the deceased.

Classic flowers for burials include carnations, chrysanthemums, and gladiola.

Bouquets are usually left on the graves of those who have recently passed away.

Petunias might make a nice addition to a cemetery.

Casket lid floral arrangements are usually appropriate for funerals.