What are the Different Ways to Make a Cash Withdrawal?
There are three commonly used ways of withdrawing cash from a bank account: using an automated teller machine (ATM), getting cash back at a store, and doing it in a bank with a teller. One very popular way is using an ATM because these machines are located all over many countries and usually have short or no lines. Many stores also allow customers to withdraw more money than they spent to leave with cash in hand. Lastly, the traditional way to make a cash withdrawal is through a teller at a bank. All of these different ways to make a cash withdrawal have advantages and disadvantages, leading many people to prefer one way over another.
An ATM, also known as an automated banking machine (ABM), is a way of making a cash withdrawal without needing to interact with other people or be at a bank. It is a machine that allows cash withdrawals and, in some cases, cash and check deposits. These machines are becoming increasingly easier to use for blind and deaf people with the implementation of braille keys, voice prompts, and headphone jacks. A drawback of making a cash withdrawal at an ATM is the potential of being robbed or being forced to withdraw cash for a thief, as outdoor ATMs are largely insecure besides security cameras. There are also various ways to collect a person's card and pin number when he or she is using an ATM.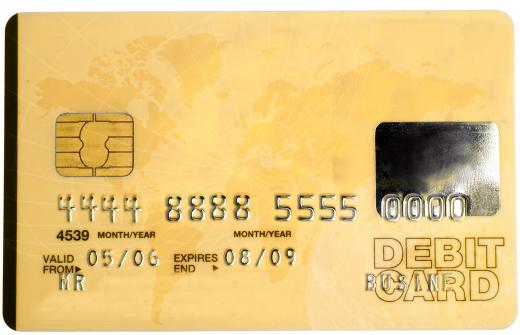 Cash back, commonly referred to as cash out in some countries, allows a customer to make a purchase and then request cash on top of it. For example, a customer might have an item tagged at $10 US Dollars (USD) and request $20 USD in cash at the cashier. When a debit card is swiped, $30 USD is withdrawn from the bank account, and $20 USD of that is given to the customer. This eliminates the need to visit an ATM if a person needs to make a purchase anyway. The downside is that cash back is often limited to a certain amount of money per purchase.
Depending on the bank, people can normally interact with a teller in person or through a drive-through. In person, the person need only wield his or her banking card and sometimes identification to make a cash withdrawal. When using a drive-through, a person might be required to fill out a withdrawal slip, in addition to providing his or her identification card. Both of these ways require being at a bank to make the cash withdrawal, which is a drawback if the bank is not near or is normally busy.
AS FEATURED ON:
AS FEATURED ON:

By: Andres Rodriguez

A debit card can often be used to make a cash withdrawal.

By: WavebreakmediaMicro

Cash can be withdrawn from a checking account from any ATM, although fees may be involved.

By: sanjagrujic

Individuals withdrawing cash at ATMs are at risk of being robbed.

By: tashka2000

A bank teller can handle a cash withdrawal.