What are the Different Types of Ulcerative Colitis Medications?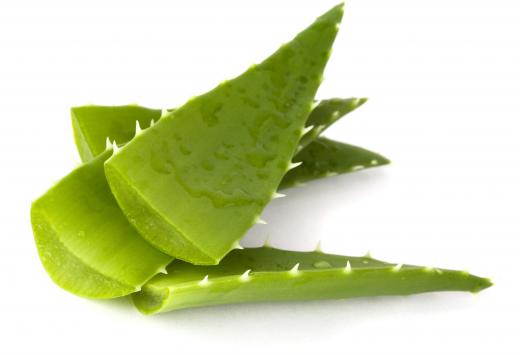 Doctors and specialists have a few options available for ulcerative colitis medications they can prescribe to reduce the symptoms of this disorder, including anti-inflammatory medications that are either applied directly the inflamed areas of the colon or taken orally, such as corticosteroids. Patients affected by ulcerative colitis may also be prescribed immunomodulators when anti-inflammatory medications are not as effective as hoped. Some ulcerative colitis patients choose to try natural treatments for their symptoms as well. There are varying degrees of this disease and some patients only experience mild rectal bleeding, abdominal pain, and diarrhea, while others are deeply affected by more severe symptoms that interfere with normal, daily activities. This disease can also affect the entire intestinal system and result in symptoms that require more potent medical treatments, including surgery.
The most common type of ulcerative colitis medications are anti-inflammatory medicines intended to reduce the swelling and tenderness of the affected areas of the colon. Many doctors prescribe oral corticosteroids to reduce the associated problems of this condition. This type of medication is only a short term treatment option, however, as it can create unpleasant side effects if taken long term. There is a group of anti-inflammatory medications called topical 5-ASA compounds that are also effective for reducing the common symptoms of ulcerative colitis. These medications are less convenient to use, as they must come in contact with the inflamed tissue to be effective.
For patients that do not benefit from the use of anti-inflammatory medications, many doctors prescribe an immunomodulator to help restore a better quality of life and feeling of well being. These medications are used to suppress the body's immune system, and are most often prescribed for patients that have severe types of ulcerative colitis. Doctors must take care to closely monitor the patient's health during use of these ulcerative colitis medications, as the person is more likely to be unable to fight off common bacteria and viruses.
Some patients with ulcerative colitis choose to try natural remedies for a variety of reasons, and it is not uncommon for conventional ulcerative colitis medications and holistic treatments to be taken together. Adding more omega-3 fatty acids to the person's diet or taken as a supplement is one option for natural treatment, as well as the use of responsibly made probiotics. The boswellia herb also has helpful anti-inflammatory properties. Aloe vera gel is another option for patients seeking a natural remedy, and can be taken orally in capsule form as an effective treatment for this condition.


By: cedrov

The gel of the aloe vera plant is sometimes taken to treat colitis.

By: Andrew S.

Prescription medication for ulcerative colitis.

By: Alila Medical Media

Anti-inflammatory medication can be applied directly to the area of the colon affected by ulcerative colitis.

By: lightwavemedia

Corticosteroids are taken orally to treat ulcerative colitis.