What Are the Different Types of Treatments for RSD?
Reflex sympathetic dystrophy (RSD) is a chronic pain syndrome characterized by pain, motor problems, weakness, swelling, fatigue, and skin problems, such as eczema. The condition may be caused by nerve injury or may be diagnosed after an injury. In some cases, no exact cause can be determined. Due to the varying causes and symptoms of the syndrome, many different treatments for RSD are available. The most common treatment types include medication, nerve blocks, electrical stimulation, and psychotherapy, and many patients require several different forms of treatment to adequately control their symptoms.
Medication treatments for RSD are the most common and are typically the first treatment tried for patients diagnosed with the condition. Over-the-counter pain-relieving creams, such as those that contain capsaicin, are often effective for mild to moderate RSD pain that is localized to a particular area. Other over-the-counter medications, such as ibuprofen and naproxen, can help relieve swelling and pain for many patients. RSD patients with more severe pain that cannot be controlled with over-the-counter drugs are often prescribed antidepressants, anticonvulsants, or narcotic pain relievers.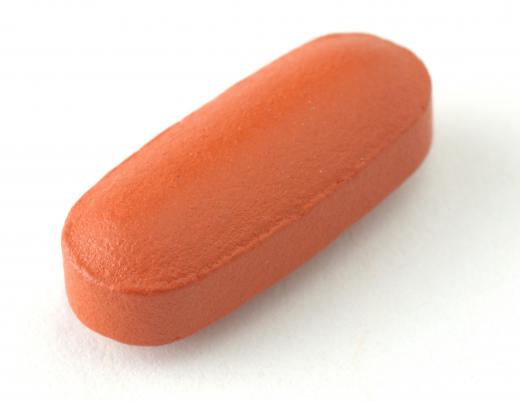 Sympathetic nerve blocks are more serious treatments for RSD pain that does not respond to medication alone. The nerve block is administered by injecting an anesthetic into a group of nerve cells to block the nerves from sending pain signals to the brain. This treatment method is usually tried prior to sympathectomy, which is a surgical procedure that permanently destroys the nerves responsible for sending the pain signals associated with RSD.
Electrical stimulation with a transcutaneous electrical nerve stimulation (TENS) unit can help relieve RSD pain on a temporary basis by interrupting the pain signals from the affected nerves. TENS units are small devices with adhesive pads that can be placed on the affected areas and adjusted to deliver varying strengths of electrical currents to help minimize pain. RSD patients who have success controlling their pain with a TENS unit may receive a permanent electrical stimulator device implanted in their spinal cords to prevent pain signals from reaching the brain.
Other common treatments for RSD include various forms of psychotherapy. While many cases of RSD are caused by physical problems, the chronic pain and other symptoms associated with the syndrome lead to depression and anxiety in many patients. These mental problems can make the pain seem worse and create other emotional problems. Psychotherapy for chronic pain patients usually focuses on relaxation strategies and stress-reducing coping techniques to help patients manage their pain on a mental level.


By: atoss

Creams with capsaicin, a chemical that gives red peppers their heat, may help relieve the pain of RSD.

By: MaxRiesgo

RSD is characterized by fatigue.

By: Bob Rannells

Ibuprofen may help treat RSD.

By: DragonImages

Various forms of psychotherapy may be used to treat RSD.