What Are the Different Types of Travel Gadgets?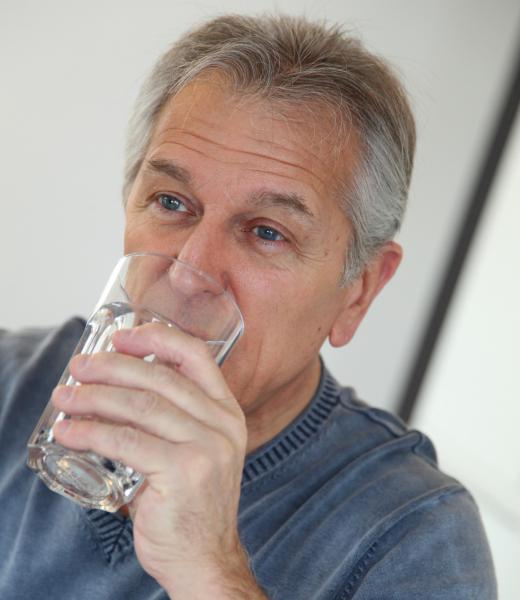 Travel gadgets are often designed to make the process of traveling — and often the waiting associated with travel — much easier, more convenient, or even more entertaining. Many travel gadgets take advantage of new technology to provide the user with options for viewing movies, listening to music, accessing the internet, and so on. Other gadgets are designed to maximize comfort in often cramped conditions aboard trains, airplanes, ships, or even in cars. Once the traveler arrives at his or her destination, some types of gadgets can be used to help navigate a new place and ensure clean drinking water and electricity.
Phones and laptops have progressed technologically significantly enough that they can often be considered travel gadgets themselves. Some phones can play movies, creating a convenient portable movie theater for a passenger on an airplane or in the car. Laptops often feature wireless internet access, and in many cases, a traveler can access the internet while on a boat or train. Some airplanes now allow internet access as well, so laptops can become very versatile travel gadgets. As any flyer knows, however, transporting that laptop through security checkpoints can be a hassle. Manufacturers have addressed this trouble by developing bags that allow laptops to pass through security scanners without necessitating the removal of the laptop from the bag.
Travelers heading to a foreign country may need to take extra steps to prepare for cultural, technological, and language differences. Pocket translators are often the most valuable travel gadgets for travelers headed to countries in which their own native language is not spoken. These translators allow a traveler to decipher a foreign language quickly and easily, which can come in handy in airports as well as while walking through cities. Other travel gadgets prepare the traveler for different types of power outlets; power converters allow the traveler to use his or her electronic devices regardless of the type of outlet configuration commonly used in the destination country.
Anyone who looks around any airplane or train cabin is bound to notice a high percentage of fellow travelers reading books to pass the time. To save on weight and space in one's carry-on bag, the traveler may want to consider an e-reader, which is an electronic device that allows the traveler to download book texts and read them on an eye-friendly screen. These e-readers can store hundreds of books in many cases, so the traveler will never be short on options, especially if he or she decides the current book is not interesting enough.


By: goodluz

Travel gadgets can help purify drinking water when necessary.

By: goodapp

Noise cancelling headphones are useful when traveling.

By: Igor Mojzes

A GPS is a popular travel gadget; many are able to communicate in multiple languages as well as access road maps throughout the world.

By: Paolese

E-readers are great devices for travelers, as they are able to hold many books in one light-weight, portable device.

By: HappyAlex

Foreign-bound travelers who are bringing laptops or other electronic devices should pack an adapter plug.

By: Art Allianz

Someone who travels a lot may want to invest in a laptop.