What are the Different Types of Scoliosis Curves?
There are four main types of scoliosis curves or patterns. The most common is the thoracic curve afflicting the upper back. A lumbar curve affects the lower back. A curve that runs the entire length of the spire is thoracolumbar, and a double major curve bends the back to the left and the right. Scoliosis curves are often shaped like the letters S or C.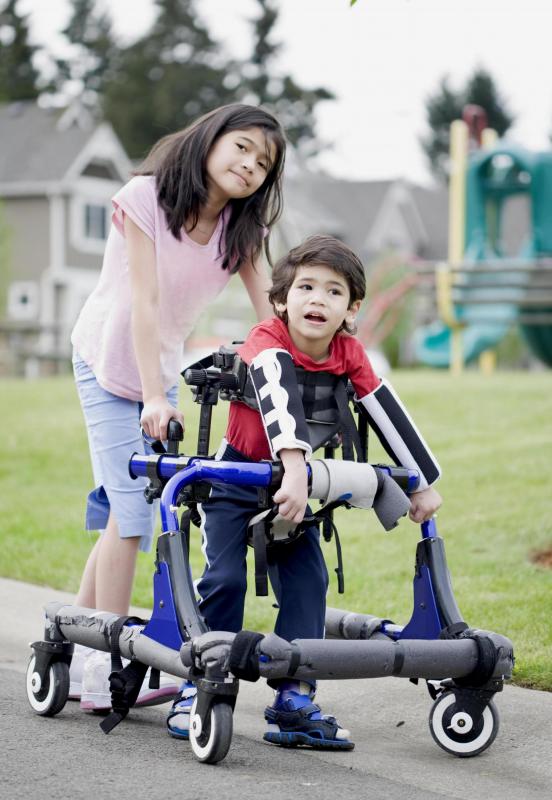 Scoliosis, a sideways or unusual curvature of the spine, typically manifests during childhood just before the onset of puberty. In most cases, the cause is unknown, although muscular dystrophy and cerebral palsy can both cause scoliosis curves, and the condition tends to run in families. The majority of cases are mild and will not need treatment, but a more pronounced curve can require medical intervention ranging from a brace to surgery.
The symptoms of scoliosis curves include uneven shoulders or waist and one hip higher than the other. A larger curve is more likely to progress than a slight one. Large curves can cause back pain, make it difficult for the patient to breathe, and lead to joint pain and damage. A child suspected of suffering from scoliosis should see a medical professional as soon as possible.
The main thoracic pattern is the most typical of the types of scoliosis curves. A thoracic curve will often bend the upper spine to the right in a C shape. Since the vertebrae are severely rotated in these cases, this type of curve pattern can result in cardiopulmonary problems and rib malformation.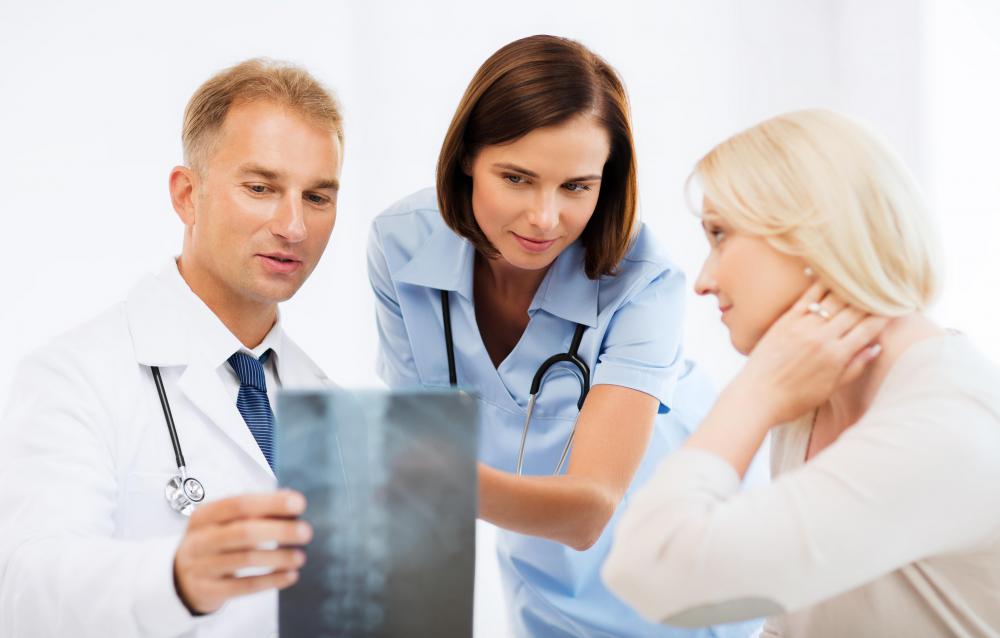 A lumbar curve is similar to a thoracic pattern except that the former affects the lower back. This type of scoliosis curve also tends to the left as opposed to the right. Since this area of the spine is better able to maintain flexibility over time, a lumbar curve is not usually considered to be a serious condition. It is often monitored for signs of arthritis or stiffening as the patient ages.
One of the most serious scoliosis curves is the double major. It causes the spine to curve like the letter S, first to the right and then the left, and can be hard to identify because it appears as a minor bend on x-rays. The two curves are approximately the same size. A double major curve can cause the patient's trunk to appear short.
The longest and most unusual scoliosis curve pattern is the thoracolumbar. This type can curve left or right and runs from the upper through the lower back. A patient's deformity may be minor with this kind of pattern, but severe rib distortion can result.