What Are the Different Types of NSAID Medications?
Nonsteroidal anti-inflammatory drugs (NSAIDs) are prescribed for a number of conditions, particularly those that cause pain and swelling. Many NSAID medications are available, either over the counter, such as aspirin and ibuprofen, or by prescription, such mefenamic acid and sulindac in most places. NSAID medications also can be divided into categories based on the type of acid they are. For example, aspirin is a salicylic acid, and ibuprofen is a propionic acid.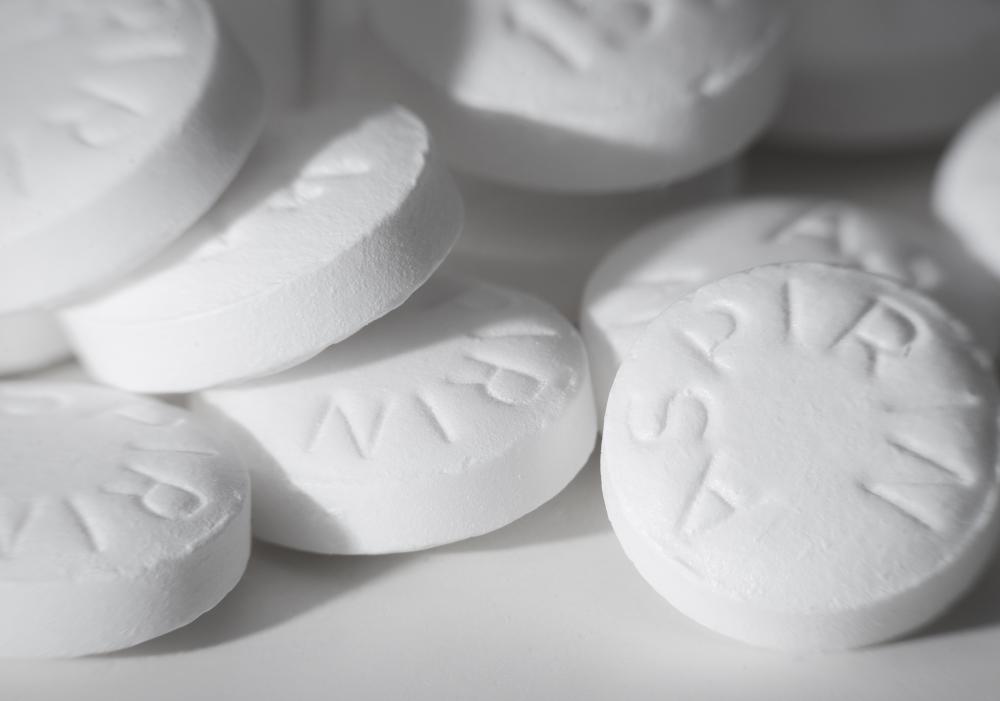 NSAID medications commonly seen on drugstore shelves include aspirin, ibuprofen and naxopren. These medicines are used to treat headaches and body pain, such as back aches and menstrual cramps. NSAIDs that are available over the counter do have some side effects and risks. These medicines can cause bleeding or ulcers. In some cases, prolonged use increases a person's risk for stroke. Naxopren, a propionic acid, is also available under several brand names, usually by prescription.
Sulindac is a type of NSAID available by prescription. The medication is often prescribed to help a person who is experiencing pain and fever and might be prescribed for arthritis, including osteoarthritis and rheumatoid arthritis. Sulindac is a type of acetic acid, as are diclofenac and tolmetin. Diclofenac is often prescribed to treat tendinitis and menstrual cramps as well as certain types of arthritis.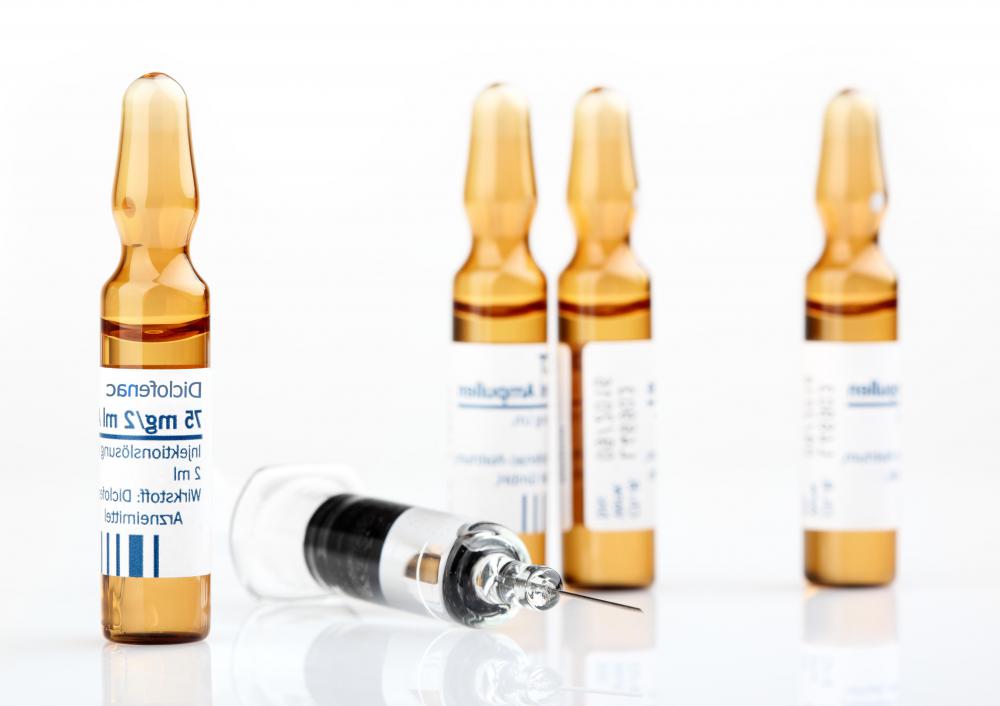 Etodolac is another type of NSAID available to treat arthritis, menstrual cramps and conditions such as tendinitis. It is a pyrano carboxylic acid. Diflunisal, another NSAID, is a type of salicyclic acid that is used to treat mild pain and arthritis. Etodolac and diflunisal are available by prescription in most places.
COX-2 inhibitors such as celecoxib are types of NSAID medications that are slightly different from other NSAID medications. Celecoxib, which typically is available by prescription, is newer and is slightly less likely to cause side effects than other prescription NSAIDs. COX-2 inhibitors are commonly prescribed to treat back pain and types of arthritis.
NSAID medications work in a similar fashion. They help relieve pain and inflammation by blocking prostaglandins, which produce pain and swelling in the body. The medicines block the enzymes that causes the prostaglandins to form. Most NSAIDs have similar side effects and drug interactions.
For example, a NSAID medication can increase the amount of lithium in a patient's blood if the patient is taking lithium for another condition. An NSAID can prevent the kidneys from flushing out excess lithium, possibly leading to toxic levels in the blood. The medicines can also interact with blood pressure medicines and antibiotics. NSAIDs can cause bleeding and reduce clotting, so they shouldn't be taken with blood thinners.