What are the Different Types of Non-Invasive Face Lifts?
On the surface, getting a face lift seems to be a wonderful procedure to erase a lifetime of wear and tear. Finding a good time for cosmetic surgery, however, is never an easy thing to do. There are many options available for non-invasive face lifts, including Botox® injections, thermage, laser face lifts, threading, electrical currents and various creams and powders. Each type has its own benefits.
Probably one of the most popular of the non-invasive face lifts is Botox® injections. Botox® is a prescription medicine that is injected into the face to eliminate lines in the eyebrow region. Botox® works by blocking nerve impulses and therefore relaxing the contraction of muscles. The wrinkles will relax and soften because the muscles can no longer contract.
Another popular option is thermage, which works by heating the inner layers of the skin. Thermage tightens the face with only one treatment. It works by stimulating the body's natural renewal of collagen and is an option for someone who doesn't want surgery or injections. Laser face lifts are another of the types of non-invasive face lifts that can tighten the skin with no surgery or injections. During a laser face lift, a doctor uses laser technology to resurface and tighten the outer layers of the skin.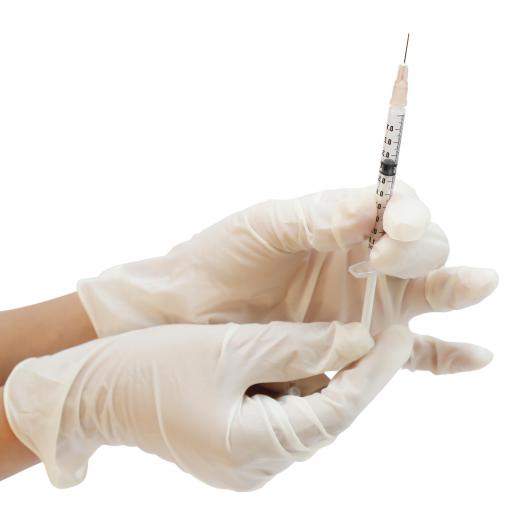 A procedure called threading is another popular option for a non-invasive face lift. Threading elevates the brow, removes laugh lines, fixes the mid-face sag and lifts the neck and jaw line. The procedure involves a surgeon threading six to 18 sutures through a hollow guide and into the skin and the deeper soft tissue. This procedure takes less than 30 minutes.
Applying gentle electric currents to the face to stimulate a natural cellular reaction is known as a microcurrent face lift. Effects are varied but this procedure can exfoliate and rejuvenate the skin, tighten the facial muscles, reduce sun damage and improve overall skin tone. There also are several creams and powders available that provide non-invasive face lifts. They contain highly concentrated solutions of amino acids and are intended to tighten skin and reduce fine lines.
AS FEATURED ON:
AS FEATURED ON:

By: Alila

A diagram of younger and older skin showing the decrease in collagen in older skin. Various techniques can be used to help boost collagen production and make the skin smoother.

By: geargodz

Botox can be injected under the skin to smooth fine lines and wrinkles on the face.

By: mkrberlin

Laser face lifts are non-invasive procedures that can tighten the skin with no surgery or injections.