What are the Different Types of Minority Business Loans?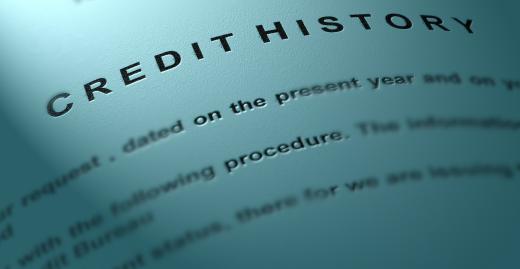 Minority business loans come in a variety of types, including basic loans, micro loans, lines of credit, and cash flow loans. Other types of loans that typically have higher lending limits and longer repayment terms include asset-based loans and equipment loans. Generally, minority business loans are available from the US Government through its Small Business Administration (SBA) and its Minority Business Development Agency (MBDA). Loans may also be obtained from special lending programs run by US state governments and from private commercial banks.
Basic or term loans are a simple form of minority business loan that can vary in dollar amounts up to $100,000 US Dollars (USD). Businesses usually secure these loans by using an asset, by showing a good credit history and by having good standing with existing creditors. Lenders typically favor medium to large businesses that are more established over small startup businesses. Repayment is typically a fixed dollar amount over a short or long term.
Micro loans are the easiest loans for startup businesses to obtain because no assets are required to secure them. These loans are generally small amounts, typically up to $50,000 USD. New businesses usually use micro loans for cash during the initial startup phase and for daily operating expenses. Micro loans often have a very short repayment period, usually within one to three years.
Lines of credit are minority business loans that work like credit cards. An account is setup to be used whenever needed by the business. The amount of credit can be big or small depending upon the needs and size of the business. Lines of credit vary but generally depend largely on the company's cash flow and revenue. The lender normally sets a maximum credit limit that the business must stay below. In order to obtain a line of credit, businesses generally must be established, show a good credit history and have good standing with its creditors. Most lenders, however, charge a yearly service fee associated with maintaining a line of credit.
Minority business loans also include those loans based on cash flow. Businesses that apply for these loans typically are medium- to large-sized, well established and profitable. Lenders usually require these businesses to have good credit backgrounds as well. To determine the amount of the loan, lenders typically examine anticipated profit earnings that the business will make over a given period of time. Cash flow loans are generally used by businesses to cover sudden, unexpected changes in operating expenses or changes in the business itself, such as a restructuring.
Large, established minority businesses might also apply for asset-based loans, which are typically used for capital expenses, inventory, debt refinancing and company restructuring. Sometimes, smaller businesses experiencing in a growth spurt can also apply for these loans. Dollar amounts can range from more than $100,000 USD to $1 million USD. Businesses typically use their existing assets or anticipated accounts receivables to secure these loans. Asset-based loans are sometimes harder to get because lenders typically consider only those businesses that have solid credit and history over longer periods of time.
Another type of minority business loan is an equipment loan. These loans are typically a little easier for large or small businesses to secure because they are based on the value of the equipment that the loan will be used to purchase. Businesses in manufacturing, production and healthcare may be likely borrowers of equipment loans. Generally, an equipment loan is easier to get if the equipment is more generic in nature and has a longer shelf life. Businesses that wish to obtain equipment loans normally must show good credit histories and have good standing with their existing creditors.


By: karam miri

Businesses often secure minority business loans by having a good credit history.