What are the Different Types of Microdermabrasion Treatments?
Microdermabrasion treatments are skin resurfacing treatments that are mainly carried out to rejuvenate the skin, and to remove visible blemishes caused by acne, scars and stretch marks. Other treatments include using microdermabrasion for wrinkles and microdermabrasion for aging skin. The procedures are carried out over a period of time, and are often said to bring about a significant improvement in the complexion.
The microdermabrasion procedure consists of exfoliating the upper surface of the skin, known as the stratum corneum, by subjecting it to a mild blasting with minute crystal or sand particles. The skin surface may also be scoured or polished with a machine with a diamond tip. This blasting and scouring causes a thin layer of the outer skin to erode away, and a new skin can then grow in its place. Skin resurfacing can be done over the entire body, except the eyelids; the skin is much thinner on the eyelids and more easily damaged.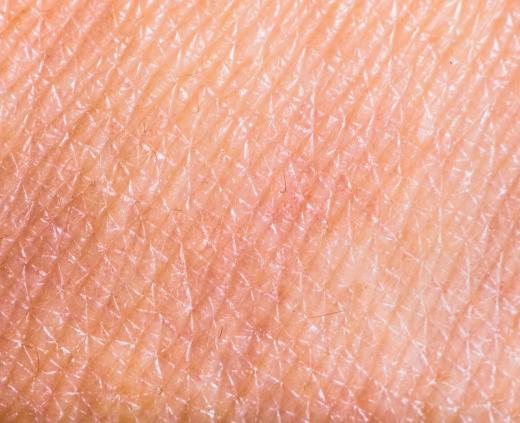 Compared to dermabrasion, which is a more invasive skin surfacing treatment, microdermabrasion treatments are said to be very mild and relatively painless. It is not necessary to use any kind of anesthetic for this procedure. Patients may experience a slight windburn feeling and some skin reddening, but usually no other discomfort.
The microdermabrasion treatments, depending on their extent, may take up to a few hours to be done, and recovery is usually within a day or two; in the case of dermabrasion, on the other hand, the skin can take several weeks to recover completely. The quick procedure and easy recovery, as well as the relatively low cost, accounts for the popularity of the microdermabrasion skin resurfacing treatment. Another factor is that it is not necessary to visit a plastic surgeon every time to have this procedure. The skin resurfacing machines used in microdermabrasion treatments are widely available in the market, and so it is possible to carry out the treatment at home.
It is, of course, a good idea to consult a qualified dermatologist before undertaking any of the microdermabrasion treatments. While they are generally deemed safe and there have been no reports of any long-term skin damage involving them, it is best to err on the side of caution. Many medical practitioners generally recommend the procedure only for people who are in their late teens and older. Younger people, who are still undergoing major hormonal changes in their bodies, are advised to refrain from any kind of skin resurfacing treatments.
AS FEATURED ON:
AS FEATURED ON:

By: Deyan Georgiev

The stratum corneum is the outermost layer of skin.

By: Leo Lintang

A microdermabrasion treatment may be done to fade stretch marks.

By: Daria Filiminova

Microdermabrasion treatments may help counter wrinkles and other aging processes.

By: Piotr Marcinski

Microdermabrasion can be used to help alleviate superficial wrinkles.

By: Budimir Jevtic

Microdermabrasion can help reduce the appearance of acne scars, but care should be taken to prevent further scarring.