What are the Different Types of Metabolism Pathways?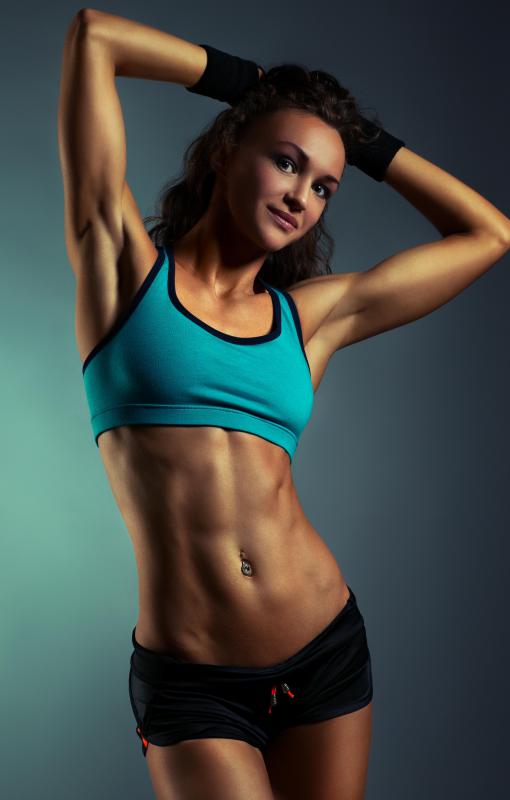 Metabolism pathways include the basic chemical reactions that provide cells with the energy to remain alive and repair themselves. Cellular respiration is the central metabolic activity, and it operates through three different pathways — glycolysis, the Krebs cycle, and oxidative phosphorylation — that make energy-rich molecules that fuel cells. Different metabolism pathways are specialized for manufacturing proteins, nucleic acids, and other essential molecules. Toxic byproducts of metabolism are disposed of in the urea cycle pathway.
There are two classes of metabolism reactions: anabolism, which uses energy to build proteins and other cellular components, and catabolism, which generates energy by breaking down food into energy-rich compounds. Most metabolic pathways fall into one of these categories. Pathways are catalyzed by enzymes that regulate each individual chemical reaction, usually producing many intermediate compounds and chain reactions in the process. At many points in the evolution of life, the same molecules have been used to meet different metabolic needs, so the same enzymes direct metabolism in many different organisms.
Cellular respiration converts food to a high-energy molecule, adenosine triphosphate (ATP), that cells use for energy. It comprises three metabolic pathways. The first of these, glycolysis, is the splitting of glucose, a six-carbon sugar, into two molecules of a three-carbon sugar and into acetyl coenzyme A. Glycolysis generates two molecules of ATP along with other energy-rich molecules. In anaerobic metabolism, such as occurs in some bacteria and yeast, glycolysis is called fermentation and is a single step-form of cellular respiration.
In animals, glycolysis is just the first step of cellular respiration. Its second metabolism pathway is the citric acid cycle, also known as the Krebs or TCA cycle. This begins when the acetyl coenzyme A from glycolysis is converted into several energy-carrying chemicals, and into two ATP molecules. The last of the metabolism pathways in cellular respiration is oxidative phosphorylation, which requires oxygen and a series of electron-carrying molecules to get started. This pathway uses the transfer of electrons from the energy-rich chemicals to oxygen to power the production of ATP.
Beta-oxidation is a metabolic pathway that converts fatty acids into ATP. The metabolism of fats involves both catabolism to form ATP and anabolism to produce phospholipids. Proteins are broken up into their constituent amino acids in many different pathways, beginning with digestion and continuing with processing at the cellular level. Two other common metabolism pathways are the urea cycle, which removes the toxins formed by nitrogen metabolism from the body, and glycogenesis, which converts glucose into starch for long-term storage.
The urea cycle removes toxins formed by nitrogen metabolism from the body.

Glucose is broken down to produce energy in glycolysis.

Anaerobic metabolism is considerably less energy efficient than aerobic metabolism of glucose and produces fewer molecules of ATP.