What Are the Different Types of Maritime Training?
Maritime training usually involves obtaining formal education and experience in performing tasks directly related to the maintenance or handling of a vessel. Whether employed on commercial cargo ships, passenger vessels, or privately owned yachts, maritime professionals must typically have completed the required coursework at an approved college while gaining onboard experience. Following completion of the necessary academic and practical requirements, individuals may qualify to take certification or licensing exams through a country's governing maritime agency. In the United States, that agency is the United States Coast Guard.
Deck officer maritime training generally begins with crew training as a cadet. Students take math and science courses along with learning navigation, signaling, and radar. They also acquire knowledge pertaining to ship construction and stability, handling, and steering. Courses may further specialize in cargo handling or passenger vessels. Periodically, students receive assessments and must take written exams.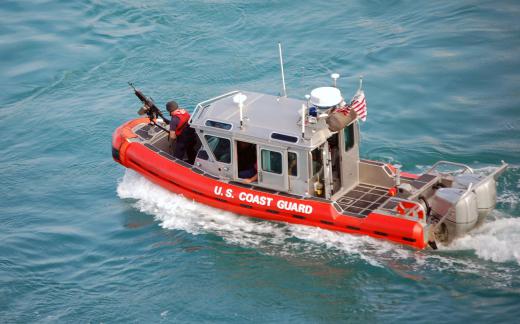 Merchant marine job training also varies according to the size of the ship and the types of waterway upon which the vessel travels. In about three year's time, students can acquire an associate's degree in maritime training and qualify for licensing exams. Passing the exam generally qualifies the taker as a third mate officer. Advancing from third mate to first mate, or chief officer, generally entails extended classroom study and sea experience.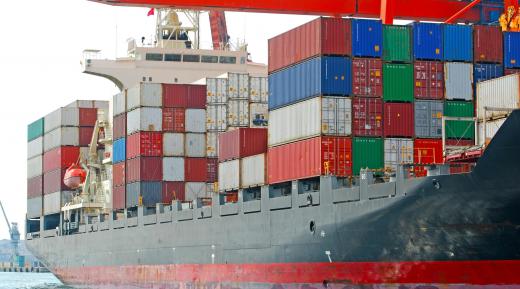 Students must also receive training in accordance with the International Convention on Standards of Training, Certification and Watchkeeping for Seafarers (STCW). The STCW requires officers to obtain familiarization and safety training. These maritime training courses generally involve basic fire fighting, first aid, and survival techniques. Students not only learn personal safety skills but also emergency procedure methods to maintain the safety of crew and passengers.
Individuals who pursue engine officer maritime training typically complete coursework involving the operation, maintenance, and repair of diesel and turbine engines. Students also learn the electrical, hydraulic, and pneumatic aspects of equipment while acquiring repair skills, including welding. Engine officer maritime training generally combines classroom study and sea-going experience. Licensing varies with experience, engine horsepower, and ship size.
A ship's captain may obtain maritime training for one of two different types of licenses. An operator's license generally applies to uninspected vessels weighing up to 100 gross tons, traveling up to 100 miles from shore. A master's license applies to inspected or uninspected ships weighing up to 100 gross tons that travel up to 200 miles from shore. Students may obtain a captain's license by advancing from third mate or by enrolling into a captain's training program.
AS FEATURED ON:
AS FEATURED ON:

By: Wimbledon

Among other things, the U.S. Coast Guard trains its members on how to handle harbor patrols and maritime interdiction missions.

By: Besler

Maritime professionals can be employed on cargo ships.