What Are the Different Types of Ladybug Decor? (with picture)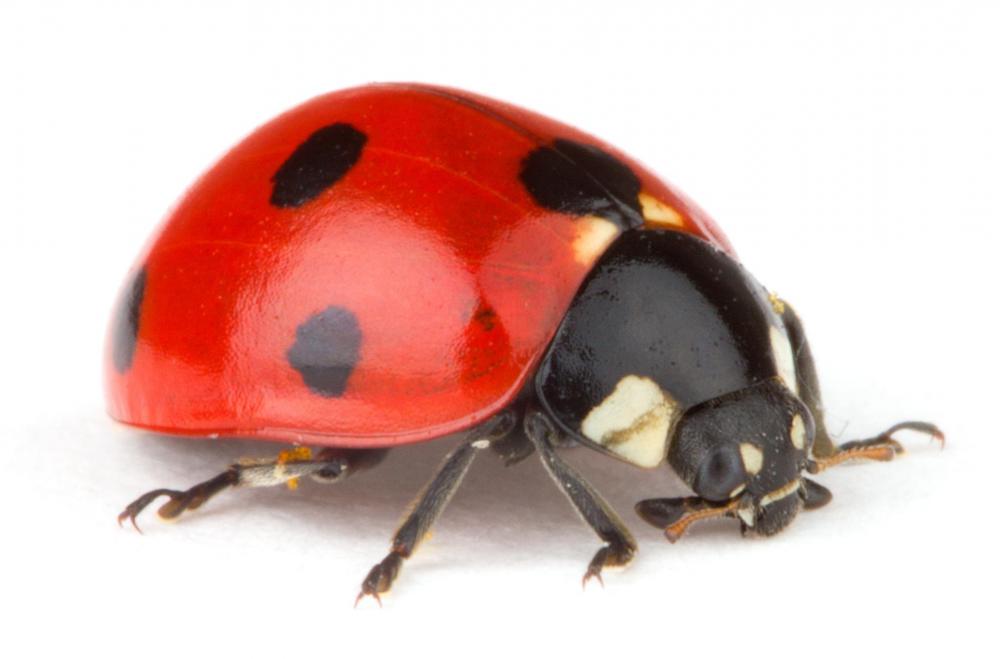 Ladybug decor is plentiful and available in everything from nightlights and pillows to shower curtains. There is ladybug decor available for nearly every room in a house, including teapots and cookie jars for the kitchen and mobiles and hampers for the nursery. Ladybug-adorned accessories, such as bookends, pictures and lamps, can help complete the decorating theme.
While bugs normally are unwelcome in a kitchen, ladybugs are an exception as they can be found decorating mugs, teapots and mixing bowls. Ladybug-shaped kitchen timers, canisters and vegetable brushes are also available. Salt and pepper shakers, recipe boxes and cookie jars are also offered with ladybug themes. Even kitchen trash cans come adorned with ladybugs. The finishing touches to kitchen ladybug decor can be made with ceramic trivets, kitchen sink strainers and utensil holders.
Bathroom ladybug decor includes shower curtains and shower curtain rings adorned with lady bugs. Toothbrush and soap holders along with towel holders are also available in ladybug themes. Wash clothes, bath and hand towels can feature a single ladybug or multiple bugs. Bath mats, bath decals and loofahs are offered in ladybug decor.
Wallpaper, wall decals and stencils featuring ladybugs are a way to bring ladybug decor onto walls. Using framed photos and fabric hangings featuring the little creatures are another way to carry out a ladybug theme. Wooden wall plaques in ladybug shapes featuring letters of the alphabet can be hung on a wall to spell out names and sayings. Ladybug wall clocks and alarm clocks can add a whimsical element to a room, and ladybug switch plate covers can help complete the look.
Beanbags, pillows and cuddle pillows are all available in ladybug shapes and themes. Bedding sets, including sheets, pillowcases and comforters, are also available adorned with ladybugs. Other textiles, including pillow shams, rugs and drapes, are offered featuring traditional and whimsical ladybugs.
Rooms for infants and younger children can be adorned with ladybug decor, such as mobiles and growth charts. Frequently used items, such as diaper stackers and hampers, are also available in ladybug themes. Ladybug bookends can be used to keep shelves organized, a ladybug bank can be used to stash cash and coins, and a ladybug picture frame can display a family photo.
Many types of lighting fixtures feature ladybugs, including night lights, table lamps and hanging lights. Even strands of hanging lights featuring rows of ladybugs are available. Plain dresser lamps can be topped with ladybug shades to help fit a room's ladybug decor theme, and the lamps can be placed on a dresser scarf featuring embroidered ladybugs. Other ladybug decorating accessories include flowerpots, vases and figurines.
Ladybug.