What Are the Different Types of Hallway Flooring?
Since they are one of the most traveled and viewed areas in a house, hallways require flooring that is both attractive and easy to clean. The hallway flooring's fit with nearby flooring is another guiding consideration. Taking these factors into account, several hallway flooring options exist. Individuals concerned with durability may opt for hardwood flooring, tile flooring, or vinyl flooring. Other options that offer their own positives and negatives include laminate flooring and carpeting.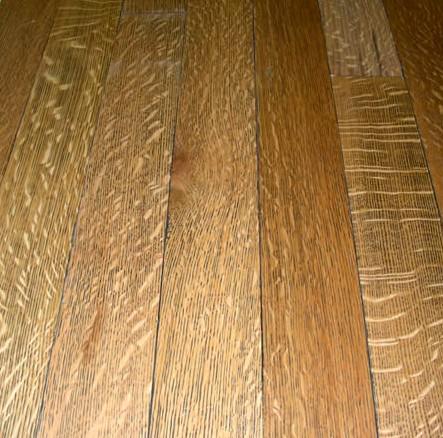 Hallway flooring and entryway flooring in particular should set the tone for a home while still maintaining durability for heavy foot traffic. Hardwood flooring can achieve these divergent effects. Comprised of wood planks, hardwood floors come in a variety of options. Waxed finished appearances are perhaps the most prevalent. A more modern option is derived from cork oak trees, and this cork flooring is praised for its durability and insulation capacities.
Real wood is not essential for a wooden appearance, however. The thin, pressed material of laminate flooring mimics the look and durability of wooden flooring. Computer technology creates the appearance, as digital images of wood patterns are imprinted on the surface material. This option for hallway flooring also complements most other flooring types, as it comes in many varieties ranging from smooth to textured. Laminate flooring may be affixed to the floor by gluing or snap-and-lock features.
Tile flooring represents another option for hallway flooring. The usually square pieces of material that make up tiles are laid on a surface in a connected pattern. They can be made of various kinds of material, including granite, marble, and a clay-like substance called terra-cotta. Some individuals even paint tiles to produce unique pattern images on the floor.
An additional oft-used substance that complements adjoining bathroom and kitchen floors in particular is vinyl flooring. This leather substitute gained popularity because of its long duration, its inexpensiveness, and its easy installation. Vinyl flooring may come in either rolled sheets or tiles.
Carpeting provides an additional option for hallway home flooring, although it carries both advantages and disadvantages. On the plus side, the narrowness of most hallways means that only one piece of hallway carpet will likely be needed. Carpeting also significantly reduces noise disturbances, and therefore may be especially beneficial for hallways outside of bedrooms. While many diverse carpet colors and patterns exist, keeping these surfaces clean may prove difficult. This material is perhaps more susceptible to dirt and wear-and-tear, so darker or patterned carpets may prove to be more viable options.