What Are the Different Types of Eggless Desserts?
Types of eggless desserts are available in a variety of forms, including cakes, cookies and pies. They can also be made using fruit as a main ingredient, such as baked stuffed apples, fried bananas and chocolate-dipped apricots. Many varieties of cakes can be made without eggs, including applesauce spice cake, orange white cake and pineapple upside-down cake. Some eggless desserts are frozen, including black cherry ice cream and fruit pops.
Eggless versions of many cakes can be made by using egg substitutes, such as commercial egg replacers, applesauce and mashed bananas. Some eggless cake options are made with vegetables, including carrot cake and pumpkin spice cake. Several types of eggless cakes are orange-flavored, including orange chocolate cake, orange white cake and orange honey whole-wheat cake. Apples and bananas are also used in some eggless cakes, including apple currant cake, applesauce spice cake and banana nut cake.
Some eggless cakes are chocolate-flavored, including chocolate buttermilk cake and chocolate raspberry cake. Lemons and pineapples can be used to flavor eggless cakes, including fluffy lemon poppy seed cake, pineapple coconut cake and pineapple upside-down cake. Other cake options include almond white cake, apricot walnut cake and cardamom crumb cake.
Eggs are used to add moisture to cookies, and the eggs can be replaced with a variety of ingredients, including eggless mayonnaise. Macaroons, hermits and peanut butter cookies are all available in eggless versions. Nuts are used to flavor some eggless cookies, including maple almond cookies, hazelnut cookies and no-bake pistachio coconut cookies. Old-fashioned cookies, such as oatmeal, shortbread and sugar cookies, are available in eggless versions. Other eggless cookies include lemon, spice and anise Christmas cookies.
Dessert pies can be made in eggless versions, including raisin rhubarb, pumpkin tofu and vegetarian apple pie. Some eggless desserts are flavored with fruit, such as strawberry rhubarb pie and deep dish blueberry pie. Other eggless pies include ginger peachy vegan pie, maple chocolate cream pie and sweet potato pie. Eggless cream pies include mango cream, banana coconut cream and peanut butter banana cream pie.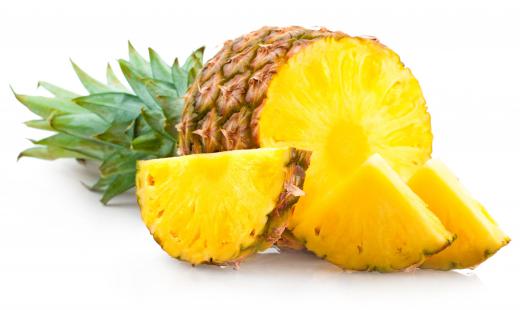 Frozen eggless desserts include eggless ice cream, such as coconut, mango and strawberry ice cream. Flavors also include ginger peach, butterscotch chocolate chip and black cherry ice cream. Pistachio, mocha and cappuccino ice cream are also available in eggless versions. Ginger-cantaloupe fruit pops, fried bananas and ice cream and chocolate-dipped apricots are other frozen eggless desserts. Frozen yogurt sandwiches can be made using plain or flavored yogurt, fat-free dessert topping and low-fat graham crackers.
AS FEATURED ON:
AS FEATURED ON:

By: rimglow

Applesauce can be used as a substitute for eggs in some recipes.

By: cobraphoto

Vegan sugar cookies don't contain any animal products.

By: Brent Hofacker

Lemon, spice and anise Christmas cookies are examples of eggless desserts.

By: Malyshchyts Viktar

Pineapple can provide the flavor for an eggless cake.

By: xiangdong Li

Apples can be used without eggs to make a delicious dessert.

By: annamavritta

Eggless versions of lemon desserts, like lemon pudding, pack plenty of flavor and moisture.

By: Tim UR

Mashed bananas are often used as an egg replacement.