What Are the Different Types of Curly Hair Products?
Curly hair of any length can be difficult to control. Heat, humidity, styling products and dyes can all damage curly hair and make it frizzy and unmanageable. Curly hair is often dry by nature, and these conditions and treatments can exacerbate that dryness. Fortunately, there are curly hair products such as shampoos, conditioners, serums, shines, combs and hairdryer accessories that are effective in keeping it looking healthy and manageable.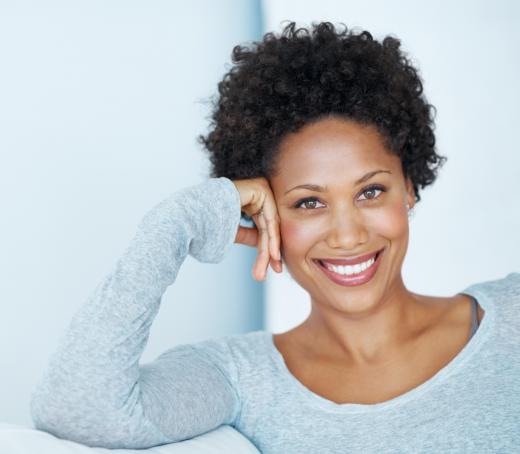 Shampoos that contain moisturizers such as shea butter, coconut or macadamia nut oil, or wheat germ oil are advertised to be effective curly hair products. Their purpose is to hydrate curly hair, which does not receive the natural oils from the scalp as easily as straight hair does. Moisturizing shampoos that do not contain sulfates are specifically suggested for curly hair, as sulfates strip the hair of its natural oils and cause it to frizz. It is not advised to wash curly hair everyday, as that will further dry it out.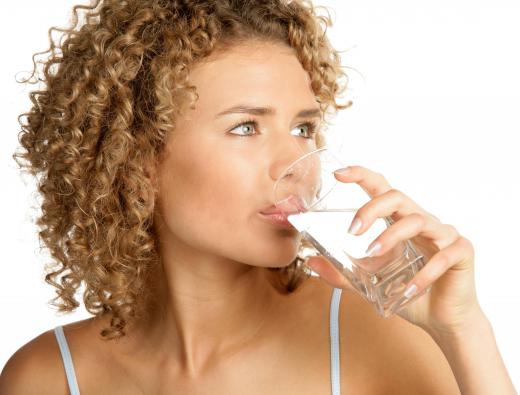 Leave-in conditioners work to smooth the dry cuticles in curly hair that cause frizziness. Many people with naturally curly hair apply leave-in conditioners to make curls softer and silkier. Curly hair products that do not contain silicone are ideal for frizzy hair. These leave-in conditioners will not leave a heavy residue that can make curly hair look greasy or weigh it down.
Humidity plays a role in the appearance of curly hair, and anti-frizz serums that work to combat the effects of humidity are popular curly hair products. In addition to making curly hair shiny, serums and shines can also help smooth out frizziness in curly hair. There are many shines and serums on the market that cater exclusively to people with curly hair.
As far as combs and brushes go, most hairstylists will advise people with curly hair not to use a hair brush on their curls, as causes the curls separate and lose the "curl family" that makes up individual curls. Wide-toothed combs are suggested for people with curly hair to leave the curls intact. There are also combs available that serve a dual purpose as detanglers as well as curl tamers.
Letting curly hair air dry is the best method to dry it, however, if using a hair dryer is necessary, hair styling professionals recommend using diffusers attached to the nozzle of the hair dryer. Diffusers use tongs as separators to lift the hair and dry it from underneath near the root. These curly hair products help keep hair from having flyaways. The method diffusers use to disperse warm air evenly over curly hair allows it to dry it slower and with less heat. This process helps to lock the curls in place and prevent the hair from drying out further.


Man with curly hair.

Woman with curly hair.

By: studiovespa

A woman with curly hair.

By: javiindy

Curly hair may be difficult to style on humid days.

By: EuToch

Certain types of shampoo and conditioner contain ingredients that help manage curly hair.

By: esp2k

Shampooing every other day can help prevent over-washing hair.