What Are the Different Types of Craft Business Ideas?
A wide variety of craft business ideas exist for someone looking to combine a love of arts and crafts with the desire to start a small business. In general, craft businesses can be grouped into three categories: businesses that make crafts, businesses that serve as sales outlets for the handcrafts of several individuals or companies, and businesses that sell supplies and services to crafters. Companies that sell finished crafts can create just about anything, from knitting projects to paintings to wood carvings. Those that sell crafts made by others can choose to sell online only, at brick-and-mortar locations or through a combination of methods. Suppliers can sell anything a crafter needs to make and sell his goods, including such tangibles as patterns and paints as well as such intangibles as web design and accounting services.
Someone looking to actually make handcrafted items should consider craft business ideas that play to their talents, abilities and interests. A talented painter, for instance, can create iconic paintings on canvas or glass and can hand paint and sell items such as wine glasses, jewelry, clothing, serving dishes, handbags and furniture. Likewise, someone who is clever with a needle can craft a multitude of items, including clothes, aprons, table linens, dolls, doll clothing, and pillows. A jewelry business is an option for metalworkers, beaders, woodworkers and those who work with found objects, such as bottle caps, old guitar picks or corks. Ultimately, all concepts in which the crafter can create an item people will buy are viable craft business ideas.
If an individual is not a crafter himself, or if he doesn't think he can make enough of his particular craft item to sustain a business, he can consider one of the reseller craft business ideas. This means that he will need to form a network of crafters whose products should either be closely related or widely diverse, depending on the marketplace. He must then create either a physical or online space for selling the crafts, determine how the business and individual crafters will be paid, and market or advertise to the public in order to sell the products. Executed correctly, this particular business model can allow someone with strong business skills to align with individuals with strong artistic abilities, benefiting all involved.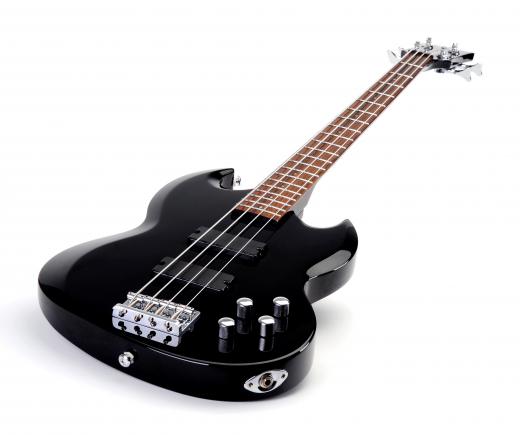 Other craft business ideas involve selling supplies to crafters. This can be on any scale and can involve physical supplies or needed services. For example, someone who has a large amount of property might consider planting gourds and selling them to people who paint them or turn them into birdhouses. Likewise, a woodworker who doesn't have the time or desire to make pieces for resale might be able to create and sell project patterns. Additionally, web developers can specialize in creating online sites for individuals wishing to sell their crafts.
AS FEATURED ON:
AS FEATURED ON:

By: picsfive

Knitting projects can make good crafts to sell.

By: mekcar

Guitars that are no longer playable or if low collecting value can be converted into a number of decorative items.

By: elmapo

A clever sewer can make and sell aprons.

By: jameslyons

Handmade jewelry is a popular craft business.

By: bahrialtay

One idea is to use craft and tissue paper to make ornate recycled paper to sell.

By: Petrov Vadim

Some people make customized pottery that can be sold.