What Are the Different Types of Cosmetic Surgery for a Double Chin?
A double chin is a layer of fatty tissue that sits below the skin of the neck and can create a sagging wrinkle that gives the appearance of a second chin. Many feel that this fat can be removed by a proper diet and exercise, while others recommend chin- and neck-related exercises and beauty creams. Although these solutions may be effective for some, they may not work for others and can take time to produce results. Thus, some people turn to plastic surgery. Cosmetic surgery for a double chin is thought to be moderately priced and reasonably painless, and can consist of such operations as liposuction, chin augmentation, and fillers.
The most common type of cosmetic surgery for a double chin is liposuction. Tumescent liposuction is one of the most frequently performed procedures, and consists of injecting a large volume of diluted anesthetic into the fatty tissue to make this tissue firm or swollen; then the fat is suctioned out of the chin and neck. In some cases, no further surgery is needed; however, if the skin is over-stretched, this procedure may be followed by a skin resection. One of the main reasons that liposuction is a popular choice is that it is thought to be less painful and to have fewer complications. Additionally, many patients find that the skin of the chin and neck is naturally tighter and scarring is minimal.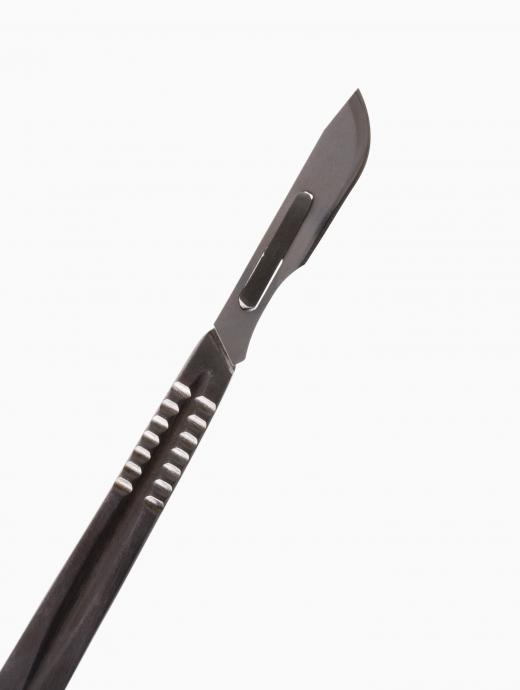 Though less common, some types of cosmetic surgery for a double chin can involve augmentation. Chin augmentation typically consists of placing a small implant into a pocket above the chin bone and below the muscle. A variation on this surgery involves making a small incision inside the mouth and moving a portion of the chin forward. These procedures are said to help tighten the skin below the chin.
Other types of cosmetic surgery for a double chin consist of dermal fillers, neck lifts, and laser treatments. Fillers are most often used for those with an underdeveloped chin, which can sometimes give the appearance of a double chin. This procedure often consists of injecting substances such as hyaluronic acid or fat under the patient's skin. A neck lift is a procedure done by tightening neck muscles and removing excess tissues. Laser treatments are usually performed by placing a small laser fiber beneath the skin, which is thought to help melt fatty tissue.
AS FEATURED ON:
AS FEATURED ON:

By: iofoto

Cosmetic surgeries are often performed with a scalpel.

By: Gina Sanders

Cosmetic surgeons have at least one consultation with each patient before they actually perform surgery.

By: Monkey Business

Some individuals with a double chin seek surgery to correct the problem.