What are the Different Types of Campus Dining?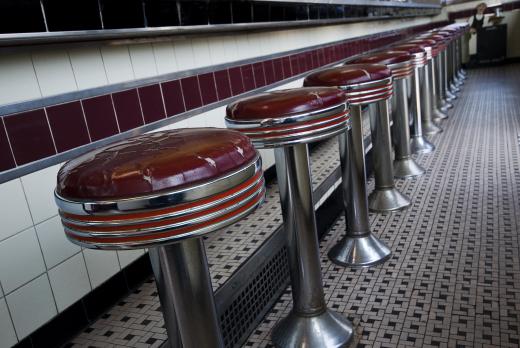 The different types of campus dining available will vary depending on the country or region the college or university is in as well each institution itself. Most colleges and universities have a main dining hall plus many smaller eateries scattered around campus. While college dorms don't typically include kitchens, many campuses have at least some student housing units that do. Many higher learning institutions require all students to be on some type of meal plan.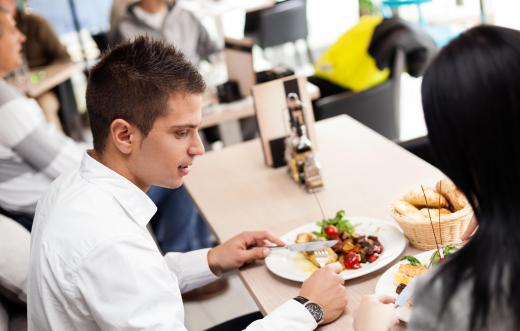 Meal plans for students may be required by the school to be paid for at the time of tuition payment. Students who are attending school with financial aid often have their meal plans covered by that program. Campus dining for students on a meal plan takes place at the college or university's main dining hall. Some of these campus dining centers are large and more like a restaurant than a traditional type of institutional cafeteria. Tables, booths and bar stool options may be available in the central dining area.
Meals in the school's plan are typically balanced with protein, starch and produce options. It's likely that the menus will include regional favorites as well as popular cuisine from other cultures. Meal plan students in the campus dining hall may be permitted to eat as much of the meal components as they want at one sitting. Some campus dining halls have separate self-serve areas such as a salad bar or ice cream station. Many schools post weekly menus of what the meals will consist of; some colleges and universities also include special dinners or events in each student's meal plan payment.
Students living in campus housing with a kitchen may have a partial meal plan. They may buy foods to stock the kitchen with at a convenience store on campus or shop off-campus at a supermarket. Both students on full and partial meal plans may experience campus dining in the main hall as well as other establishments on the college or university's grounds. These eateries may be mini versions of familiar fast-food or sandwich chains.
On some campuses, another popular dining option is a mobile catering truck. The food offered on mobile catering trucks that may park on the grounds of college and university campuses at lunchtime is usually inexpensive and quick to eat such as sandwich wraps or burgers. Typically, catering truck campus dining isn't covered by the meal plan, but instead operates strictly on a cash basis.


By: yampi

Bar stool options may be available in campus dining.

By: Igor Mojzes

Many campuses feature a cafeteria.