What are the Different Types of Business Blog Marketing?
In the business world, there are many forms of marketing available which can help any organization to get in front of more consumers to educate the public about new products and services. One of the most effective forms of marketing is business blog marketing in which an organization creates a blog and updates readers on a continuous basis to generate more interest. In addition, business blogs create live feeds which are picked up by search engines and help business websites to rank higher in search results. There are several types of business blog marketing in use by organizations.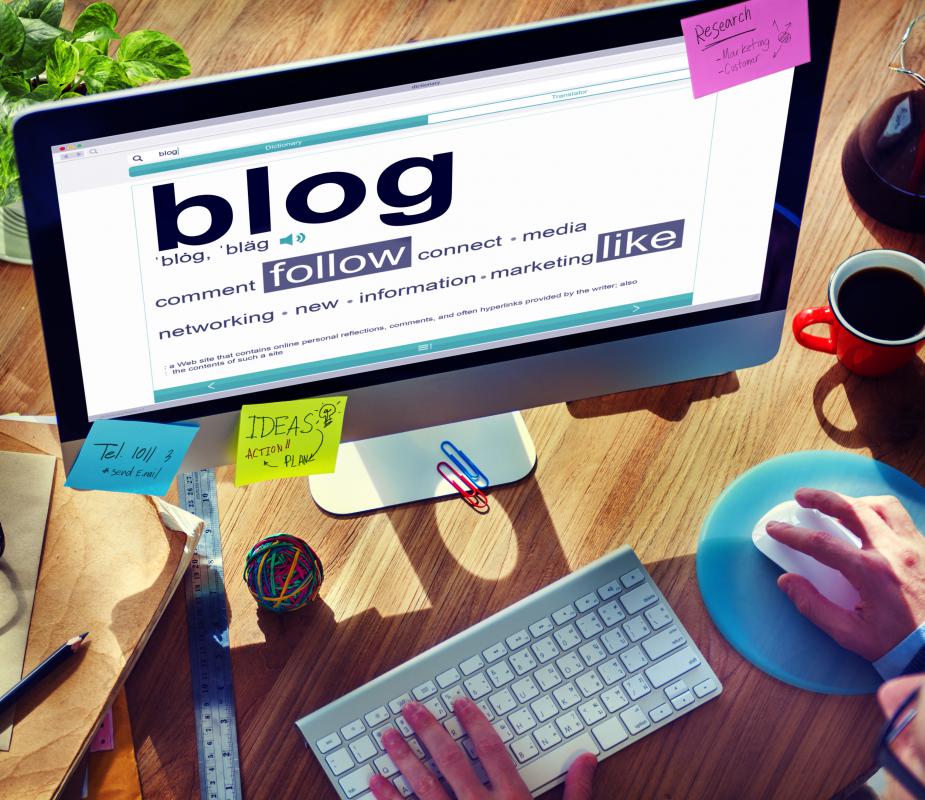 Article marketing is a popular form of business blog marketing that has created opportunities for companies to share information online via blogs. Article marketing involves the posting of informative or educational articles on blogs and community forums. This is a very useful blog marketing strategy, which creates an authoritative voice on particular topics of interest. This can help to promote an organization to a much wider audience when the blog articles are shared within social networks.
Blog network marketing is a very useful way to build links and establish more followers, which in turn creates more website visitors and potential customers. Many organizations practice this form of business blog marketing by participating in guest blogging and link sharing. In addition, a common activity with network blog marketing is blog hosting where one blogger agrees to highlight posts written on another's blog for the purposes of promotion.
Another aspect of building networks to reach a wider audience involves affiliate marketing efforts. Affiliates are others who have an interest in the products of services offered by a company and essentially agree to market a business blog on other websites, blogs, and in social media forums, earning a commission based on sales generated through clicks on the affiliate links. Many affiliates earn a substantial income through sharing of others' ideas and offerings via the powerful medium of blogs.
In addition to keeping in touch with website visitors and providing updates to customers, blogs can be used for promotional marketing purposes. When sales are low or when rolling out a new service or product, having the ability to post to a blog makes promotions much more exciting and interesting to readers. Promotional business blog marketing is at the forefront of many companies that choose to communicate directly with consumers in real time.