What are the Different Types of Bathroom Ceiling Fans?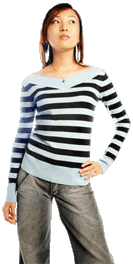 Bathroom ceiling fans serve a few important functions, including removing odors and moisture from the air. There are a few different types of bathroom ceiling fans available on the market today, which can be mounted on the ceiling, or away from the bathroom completely. Many times, a bathroom exhaust fan can also be purchased with extra features.
Bathroom ceiling fans are often mounted right into the ceiling. These units are typically combined with the vent and fan all in one. When the fan runs, it draws odors out of the air, as well as moisture, which can cause decay and mildew.
Many traditional bathroom ceiling fans can be turned on by a switch wired into the existing electrical lines. This switch can often be placed near the light switch, or anywhere else that is convenient. Other bathrooms ceiling fans may have a switch on the fan unit itself. These can be a pull chain or, if the ceiling is low enough, some sort of toggle switch.
Remote, or inline, bathroom ceiling fans are positioned away from the ceiling of a bathroom. One major advantage to this is that the fan is often much quieter than other types of fans. These fans are typically used when there is no room for other types of bathroom fans, and they are placed in already existing ductwork. Vents in the ceiling are attached to a fan via ducts.
Combination bathroom ceiling fans are quite popular. Lights are the most popular extra feature on bathroom fans. These lights can be made to come on with the fan, or the fan and light can be operated separately from each other.
Another popular feature of many bathroom ceiling fans is a heater. Like a light, a heater can be made to run in conjunction with the fan, or separately. A heater in a bathroom can be a very comfortable addition, especially on a cold winter morning in a drafty house. The heat can also help moisture evaporate more quickly.
When choosing a bathroom ceiling fan, consumers should keep a few things in mind. For instance, size is a major consideration. Large bathrooms may require either a large fan, or possibly more than one fan. Fans that are too large, or more than one fan in a small bathroom, on the other hand, will most likely just lead to an unnecessarily high electric bill. Room decor is another consideration when looking to purchase a bathroom exhaust fan. These types of fans can be purchased to match just about any color and style of room.
Woman with hand on her hip