What Are the Different Types of Barbecue Appetizers?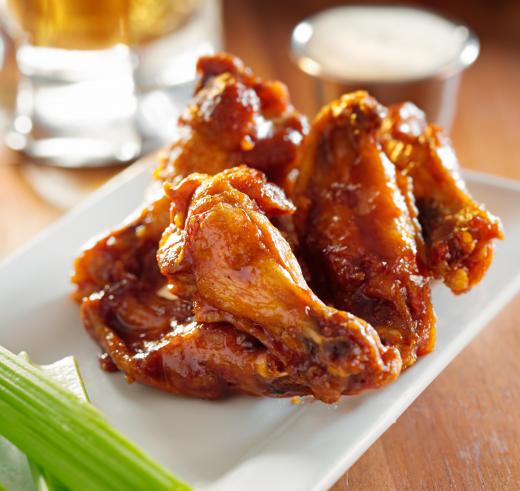 Barbecue appetizers can be created from a variety of ingredients, including seafood, vegetables and meat. Many meat appetizers are marinaded before being grilled, and are basted during the cooking process. Skewers and toothpicks can also help to make easy-to-serve barbecue appetizers, such as bacon-wrapped new potatoes or sweet chicken skewers with peanut dip.
Shrimp can be used to create a variety of barbecue appetizers, and is often marinated and skewered before being cooked on the grill. Grilled shrimp with garlic and herbs is made by marinating shrimp in Italian seasoning, lemon juice and olive oil before grilling. The shrimp used in barbecue honeyed prawns are marinated in honey, oil and sherry for a few hours before being grilled. Additional sauce is brushed on as the shrimp cook. Sweet and spicy shrimp kabobs are made with honey, chipotle chile and fresh cilantro.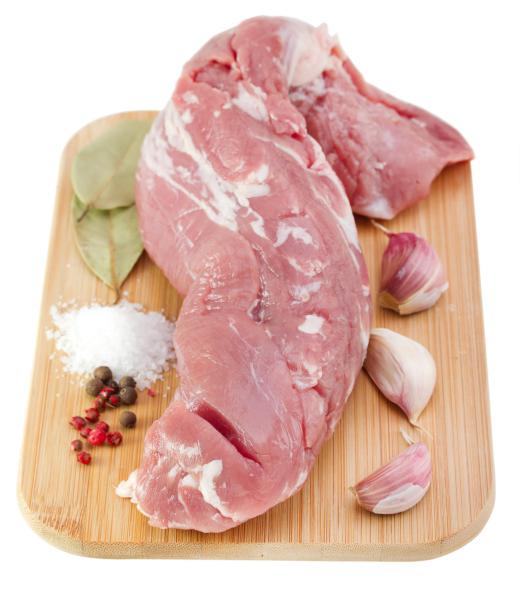 A variety of vegetables can be served as barbecue appetizers. Garlic-stuffed mushrooms feature white button mushrooms, garlic and butter. Mushroom caps are placed in a grill-safe dish, topped with a clove of garlic and drizzled with melted butter. Blue cheese-stuffed mushrooms with grilled onions feature mushroom caps filled with crumbled cheese. Onion slices and mushrooms are grilled until the cheese has melted, then topped with the accompanying onions.
Vegetables are often combined with meat when making barbecue appetizers. Bacon-wrapped new potatoes are made by wrapping bacon around the potato and securing it with a toothpick. The potatoes are then sprinkled with dried ranch dressing mix and grilled until the bacon is cooked. Stuffed jalapenos are filled with a cream cheese, olive and a smoked meat mixture. They are wrapped in bacon and placed on a skewer for grilling.
Chicken is a popular meat choice for grilling as well as making barbecue appetizers. Sweet chicken skewers with peanut dip are flavored with hot apple juice, teriyaki sauce and peanut butter. The chicken is marinated and grilled, then served with the peanut dip. Grill master chicken wings are flavored with soy sauce, Italian dressing and hot pepper sauce. They can be cooked ahead of time and left warming on the grill.
Pork and beef can also be featured in many barbecue appetizers. Spicy grilled short ribs are marinaded in barbecue sauce, lemon juice and peppers for several hours, then grilled. The ribs should be brushed with marinade as they cook. Miniature teriyaki pork kabobs feature strips of pork loin placed on a skewer alternately with mandarin oranges. Green pepper is used at each end of the skewer, which is coated with a teriyaki, honey and rice vinegar mixture before grilling.


By: Joshua Resnick

Chicken is a popular meat choice for making barbecue appetizers.

By: robynmac

Spicy short ribs may be marinaded in barbecue sauce for an appetizer.

By: Natalia Mylova

Pork loin is typically used to make pork kebabs.

By: Pietro D'Antonio

Small sausages can be barbecued and served on kebabs for an appetizer.