What Are the Different Types of Accounting Degree Requirements?
An accounting degree is often the first step toward a career in accounting or business. Accounting degree requirements can vary, depending on the educational institution, degree type, and degree specializations. In short, associate's degrees require about 60 credit hours of classes, bachelor's degrees 120 credit hours with 50 to 60 of accounting courses, and master's degrees about 30 additional credit hours, with 18 to 21 in accounting course work. If an individual plans to obtain professional accounting certification, a bachelor's degree or sometimes a master's degree is necessary. State requirements, professional accounting organization guidelines, and other considerations can also influence accounting degree requirements for course work.
Associate's degrees in accounting offer nothing more than an introduction into the course work that leads to an accounting career. The 60-credit hour limit is not sufficient for most professional certifications, essentially negating the true purpose of this degree. Individuals who obtain associate's degrees learn both principles of accounting and intermediate accounting but nothing in advanced concepts in most cases. The degree is still useful in getting an introductory accounting position, however. Bookkeepers or those already with accounting experience may benefit from this degree the most.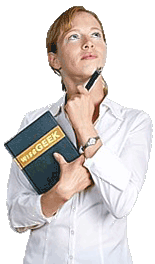 Bachelor's degrees are the most common goal for those wishing to enter the accounting profession. Accounting degree requirements, therefore, are quite similar among all educational institutions, as guided by professional accounting organizations. Mentioned previously, about 50 to 60 credit hours must be in accounting, with course work including principles of accounting, intermediate accounting, and advanced accounting with specific background in cost or managerial accounting, auditing, taxation, and other high-level topics. The remaining courses in this degree are usually business related, such as management, corporate finance, and basic economics. Few specializations may be at the bachelors level, as these are left mostly for master's-level degrees.
A master's degree in accounting tends to have a 30-credit hour minimum for accounting degree requirements. Accounting courses in these degrees should make up about 18 to 21 credit hours, with advanced courses in financial accounting, managerial accounting, and ethics, among others. Specialized degrees, however, can require up to 64 credit hours in total course work. Accounting degree requirements that include a specialization such as taxation, cost accounting, auditing, or other advanced work tend to have extra credit hours. A master's degree is a good option for individuals looking to enter public accounting or some other field where a specialized degree is necessary to succeed.
AS FEATURED ON:
AS FEATURED ON:

Woman holding a book