What are the Different Nicotine Gum Side Effects?
Nicotine gum can be a useful nicotine replacement product for people who are trying to quit smoking or chewing tobacco. Like cigarettes, it can be purchased over the counter by anyone 18 or older. Its easy availability should not detract from the potential nicotine gum side effects. For most people, the adverse effects are minimal, but they can be exacerbated by not following package directions on how to chew the gum. There are some individuals who need to avoid this gum and other nicotine replacement products containing nicotine because they may cause adverse or undesirable reactions.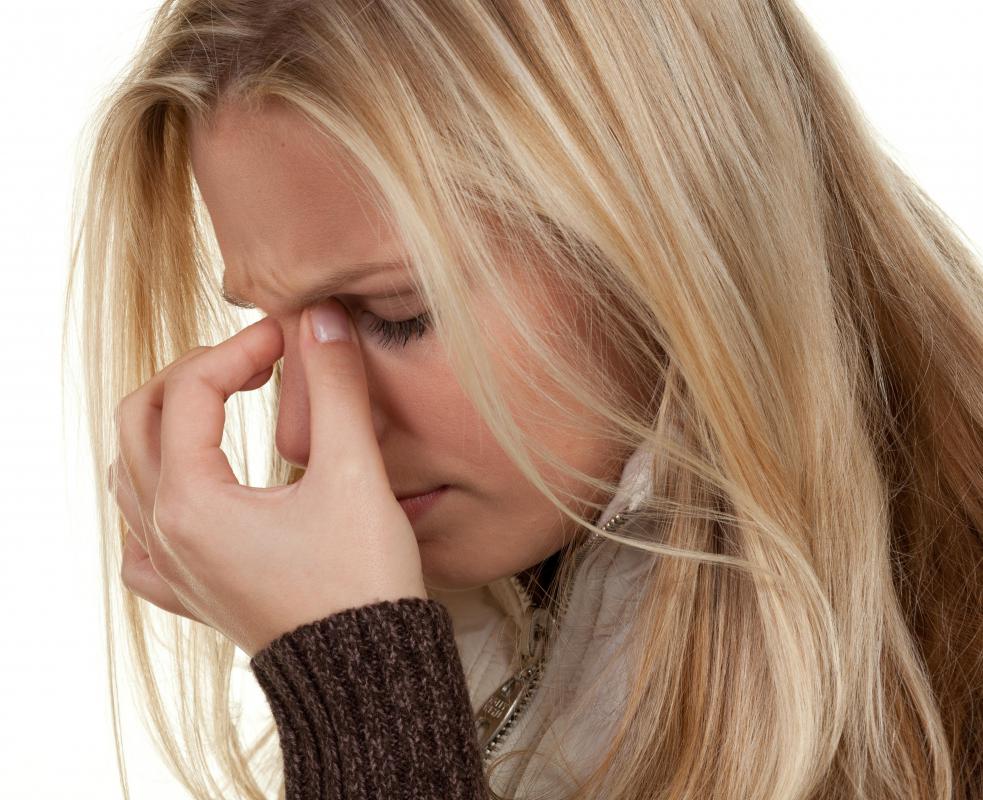 One of the most common nicotine gum side effects is a peppery taste in the mouth that occurs as the gum is chewed. Some people find this taste pleasant, and others don't like it. This taste is often associated with a sensation that the mouth is tingling, and it may not be that different from chewing a piece of gum that has a very strong mint flavor.
During the first few days of use, a percentage of users may develop mouth sores. Not everyone gets these, but they can be uncomfortable. Care must be taken with continuing use of the gum to keep the gum away from the sores in the mouth. Most people who get this side effect find the mouth sores are few and resolve in a week or two. If a lot of mouth sores develop, a physician should be seen to discuss the benefits of continuing the gum.
Other nicotine gum side effects that show up early include soreness of the jaw, extra saliva, headache, and upset stomach or acid indigestion. More serious nicotine gum side effects may occur if people don't follow directions for chewing. The gum is to be chewed slowly for a minute or two and then parked in the mouth for several minutes.
Fast chewing may make people nauseous or cause vomiting. Other symptoms of incorrect chewing include hiccupping, dizziness, faintness, or difficulty sleeping. When the gum is chewed too quickly, the fast release of nicotine may result in these unpleasant symptoms, so it's worthwhile to follow package directions to avoid them.
While nicotine gum side effects may be a risk for some, others should not use the gum at all, due to potentially more serious adverse effects. Some denture wearers have challenges with nicotine gum. Pregnant women shouldn't use it because it increases risk of birth defects.
People with temperomandibular joint (TMJ) problems could have trouble with the gum, and might want to consult a dentist prior to use. It also may be ill-advised to use nicotine gum if a person has angina or other heart problems. It's suggested that anyone with chronic illness or on daily medications discuss with a physician the appropriateness of this stop-smoking aid.