What Are the Different Melatonin Interactions?
Melatonin is a chemical that naturally occurs in the brain, but it is also manufactured as a supplement that is used as a sleep aid, and a treatment for circadian rhythm problems. This supplement is generally well-tolerated among most people, but there is a potential for negative melatonin interactions with some medications. These interactions can change the way that these medications affect the body, so any individual taking melatonin with another drug should be aware of these potential melatonin interactions.
Blood pressure medications like clonidine may be less effective for patients also taking melatonin. Calcium channel blockers used to regulate blood pressure can reduce the amount of melatonin that enters the brain. Beta-blocker medications used for blood pressure may not affect melatonin supplements, but they could lower the melatonin levels produced by the body.
Steroid medications used to reduce immune system responses can be adversely affected by melatonin. The melatonin interactions with corticosteroids, in particular, may cause them to stop working. Other medications used to mediate the inflammatory response, such as non-steroidal anti-inflammatory drugs (NSAIDs) like ibuprofen, may also be affected. These medications can reduce the efficacy of this supplement by lowering its plasma levels.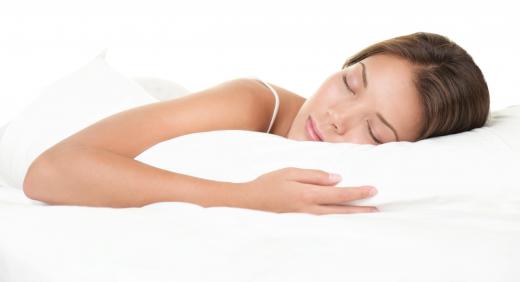 Serious melatonin interactions with some antidepressants have been reported. Antidepressants already increase natural melatonin levels, so adding more of this supplement can cause overdose-like symptoms. These symptoms can include confusion, memory loss, extreme drowsiness, and trouble breathing. Not all antidepressants may cause these symptoms, but consulting a doctor before mixing them with melatonin could help prevent dangerous complications.
Taking anticoagulants with this supplement can also create adverse melatonin interactions. Melatonin inhibits blood clot formation, so mixing it with anticoagulants like warfarin could greatly inhibit clotting after a cut to the body. The combination of the two could therefore have dangerous results.
Mixing this supplement with insulin and other diabetes medications can result in dangerous consequences. Normally, melatonin plays a role in increasing blood sugar. Therefore, it tends to work against diabetes medications that reduce sugar levels. In extreme cases, melatonin could prevent these medications from working.
Research has shown a possible interaction between melatonin and some types of antipsychotics. Antipsychotics, after a period of time, can create a condition known as tardive dyskinesia. This condition results in repetitive movements of the face and mouth, particularly in the form of lip-smacking and tongue movements. Individuals in one study showed a reduced tendency to engage in these behaviors after taking melatonin, although the effect was only temporary.
AS FEATURED ON:
AS FEATURED ON:

By: Bert Folsom

Melatonin supplements might react negatively with other medications, such as antidepressants and blood pressure medicine.

By: Ariwasabi

Melatonin supplements can help a person fall asleep.