What are the Different Kinds of Mobile Home Parts?
Mobile home parts include doors, windows, and awnings for the exterior of the home. For the foundation, mobile home parts might include tie-downs. Inside the home itself, various parts may include light fixtures and electrical supplies. Sink faucets, bathroom floor tiles, and ceiling fan hardware are other parts for the mobile home.
Buying a mobile home may often require renovation or remodeling. In attempting a do-it-yourself job, most homeowners will need to obtain whatever mobile home parts are necessary to complete the project. Many of these parts can be found at a mobile home parts supply company. Internet searches may help locate the parts that are needed as well. There are many online stores specializing in mobile home parts sold at discount prices.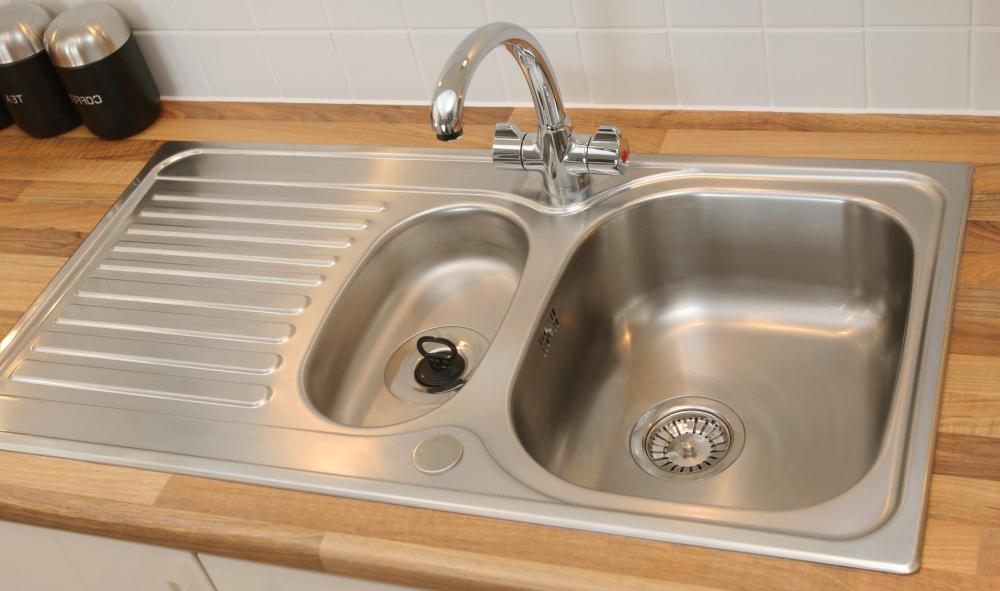 A replacement mobile home door is one such part. This is typically a fully-functional door that swings outward. It may feature a small window, or be solidly constructed. These doors generally come in a standard size, although some can be custom ordered for mobile homes that do not have traditionally sized door frames.
Some mobile home doors feature small windows and others may have multi-panel windows. Some are vertical sliding styles. In purchasing an exterior door, the buyer can choose from one that swings out from the right-hand side or left-hand side.
Window screens are mobile home parts that are used to ventilate the home and keep out insects or other outside debris. Most screens come in standard sizes, although custom-ordered screens can be purchased for uncommon-sized windows. These may be purchased for vertical slider windows as well.
Other types of mobile home parts are doors for the interior. A water heater door is used to enclose the components of the water heating system and plumbing. These typically will feature slats for ventilation. These doors are typically found in a solid white color.
Shower faucets are parts for the mobile home bathtub or shower. These may be made from chrome, stainless steel, or other metals. Most are resistant to rust or corrosion. Shower doors and toilet seats are other parts for the mobile home.
A kitchen sink is another type of mobile home part and may be available as a single or double sink. Also for the kitchen, filtering devices or ventilation components are commonly used parts for the range hood. A replacement motor may be a part that is needed for an older stove-top exhaust fan.
Various other mobile home parts include electrical light switch plates and light switches. Electrical outlets are other parts needed the interior of the mobile home. The standard ones are double outlets, although this can be modified.
By: allbylouise

Many exterior and interior parts comprise a mobile home.

By: Joe Gough

A kitchen sink is a type of mobile home part, and may be available as a single or double sink.