What are the Different Drug Discovery Jobs?
Drug discovery is the process by which experts research, develop, and introduce new pharmaceuticals. There are many different drug discovery jobs available for professionals with the appropriate education and training. Most careers are held by research scientists who specialize in molecular biology, biochemistry, genetics, or pharmacology. Positions are also available for lab assistants, quality control experts, and clinical trial managers. In addition, administrative and marketing professionals play essential roles in making sure that effective new products reach doctors and patients in a timely manner.
Scientists who want to apply their studies to the advancement of medicine often decide to pursue drug discovery jobs. Most workers are employed by pharmaceutical companies and biotechnology firms, though some scientists work in private or university labs. They conduct detailed research on particular diseases and the current medications used to treat them. With the help of lab assistants, they experiment with different organic and inorganic chemicals and observe their effects on samples of disease and tissue.
The work of a drug discovery scientist is rigorous, and it is common for a single research and development project to take several years before a medicine is deemed ready for clinical testing. Scientists perform several rounds of experiments to make sure the desired effect of a drug is achieved. They also try to predict potential side effects or adverse reactions that could arise in patients.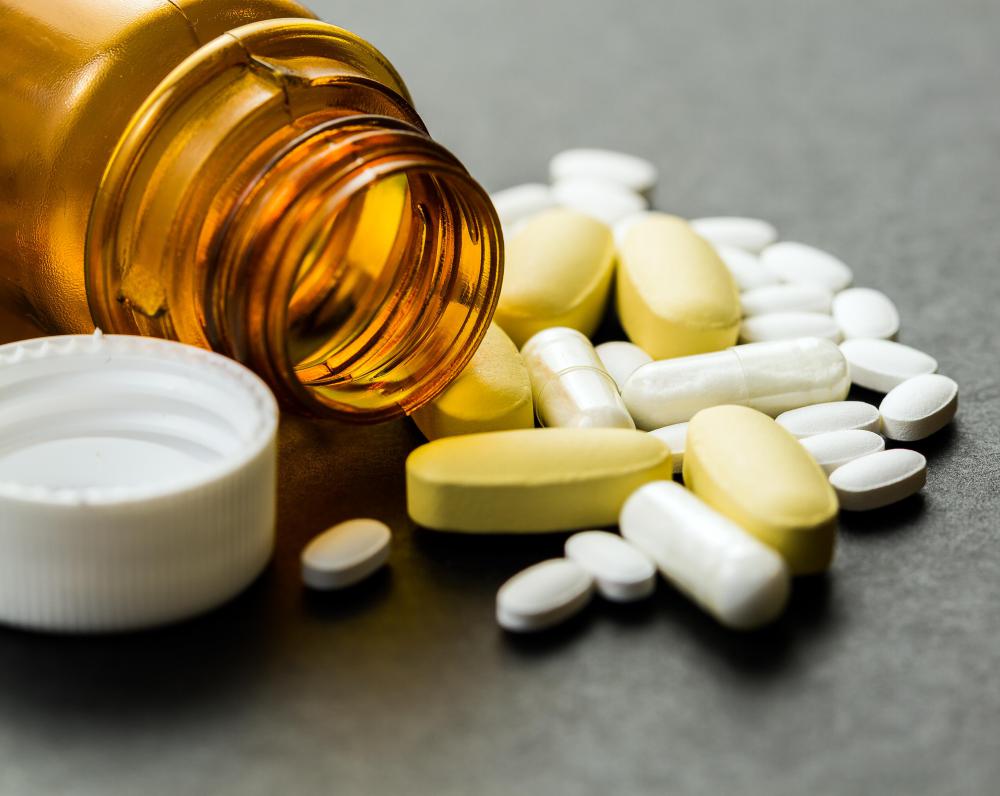 A drug that shows promise in its initial phases typically goes through a series of tests on animals, human trial participants, or both. Experienced scientists and trial managers hold essential drug discovery jobs, as they help finalize recommended dosing amounts and delivery methods. They carefully design controlled studies involving large sample groups of participants. Trial managers remove any possible bias from studies by making sure that neither participants nor researchers are aware of who is given the drug and who is given a placebo during the course of a trial. Once a study is completed, researchers organize results and compile them in formal reports.
Medicines often need to pass several clinical tests to ensure that all possible variables and influences can be controlled and that side effects are minimal among the vast majority of participants. Business experts in drug discovery jobs introduce a new medicine into the market once it is approved by the appropriate governing agency. Sales and marketing experts create pamphlets for doctors and prospective patients, and often speak directly with physicians to describe the new product.
The educational requirements to hold drug discovery jobs vary. Almost all research scientists hold Ph.D. degrees in their specialties and receive extensive postdoctoral training before working independently. Lab assistants and clinical trial workers are typically required to hold at least bachelor's degrees. It is important for even sales workers to have extensive backgrounds in science and pharmacology so they can effectively explain the detailed findings about a drug and answer physicians' questions.
New medication is commonly the work of drug discovery personnel.

It is common for a single research and development project to take several years before a medicine is deemed ready for clinical testing.

Virtually all research scientists working on drug discovery have earned a Ph.D. in pharmacology or a related specialty.

Most workers in drug discovery are employed at pharmaceutical companies and biotech firms.