What Are the Different Cognitive Science Degrees?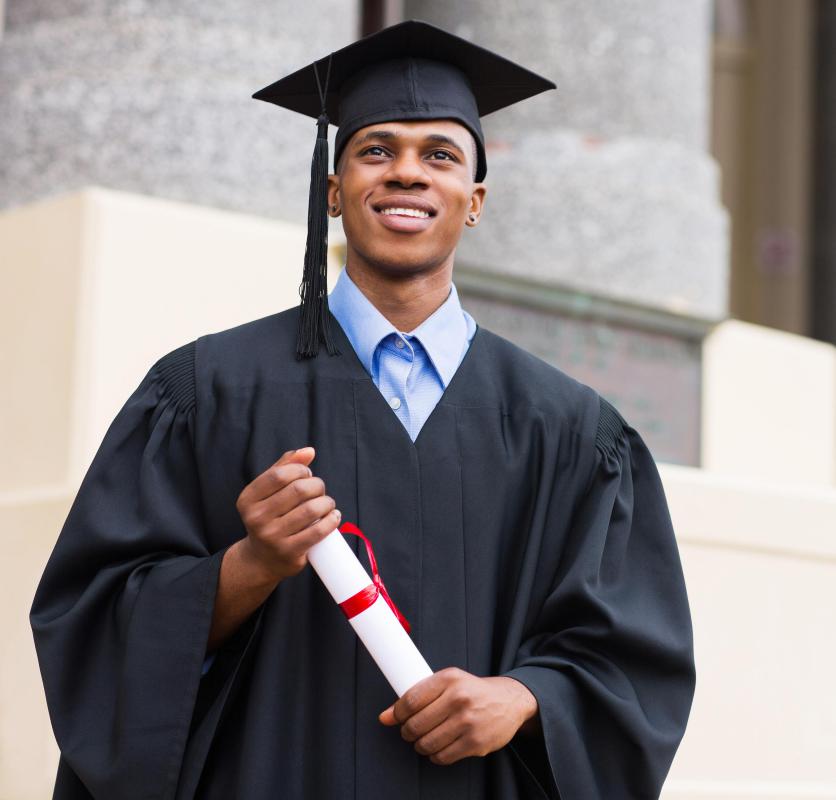 There are different levels of cognitive science degrees depending on the career ambitions of the individual. Associate's, bachelor's, master's, and doctoral degrees are all offered in the subject at various colleges and universities around the world. In addition, different fields within cognitive science can be studied while completing cognitive science degrees, in areas such as perception, cognition, language, and cognitive neuroscience. Certain schools have cognitive science degrees that intercept with other degree programs including business management, computer technology, and education.
An associate's degree in cognitive science is generally a two-year degree that provides basic courses in the field. This includes classes in cognitive psychology, emotions, and perceptions, as well as general education courses in sciences, mathematics, and the humanities. A bachelor's degree expands upon this type of learning by offering more advanced courses in the subject. A student working towards a bachelor's degree in cognitive science might also take classes in the areas of information processing, intelligence, and the intervening processes of humans and animals.
Students who wish to take their education to a higher level can pursue advanced cognitive science degrees: master's or doctoral. A master's degree involves a research aspect as well as even more highly advanced coursework in the field. This can include such courses as neuroengineering, cognitive computations, and statistical analysis. Individuals who wish to hold the most advanced degree in the field can pursue a doctoral degree, which involves independent research in the field under the supervision of a professor, as well as further coursework. Graduate cognitive science degrees generally take anywhere from three to seven years to complete after an undergraduate degree is finished.
During the bachelor's, master's, and doctoral degrees it is possible to place an emphasis in a certain area of cognitive science. These areas of emphasis depend on the college or university, as well as the experience of the faculty, and range from learning more about perception to adolescent cognitive science to cognitive elements in animals. Courses in these types of degree programs would offer the knowledge necessary to work in a specific field within cognitive science. Students can also consider cognitive science degrees that overlap with another program in a college or university, such as a combined degree in business management and cognitive science. This type of degree program would enable a student to work as a marketing representative or business manager with advanced knowledge in the area of psychology.
An associate's degree in cognitive science is generally a two-year degree that provides basic courses in the field.