What Are the Different Careers in the Legal Profession?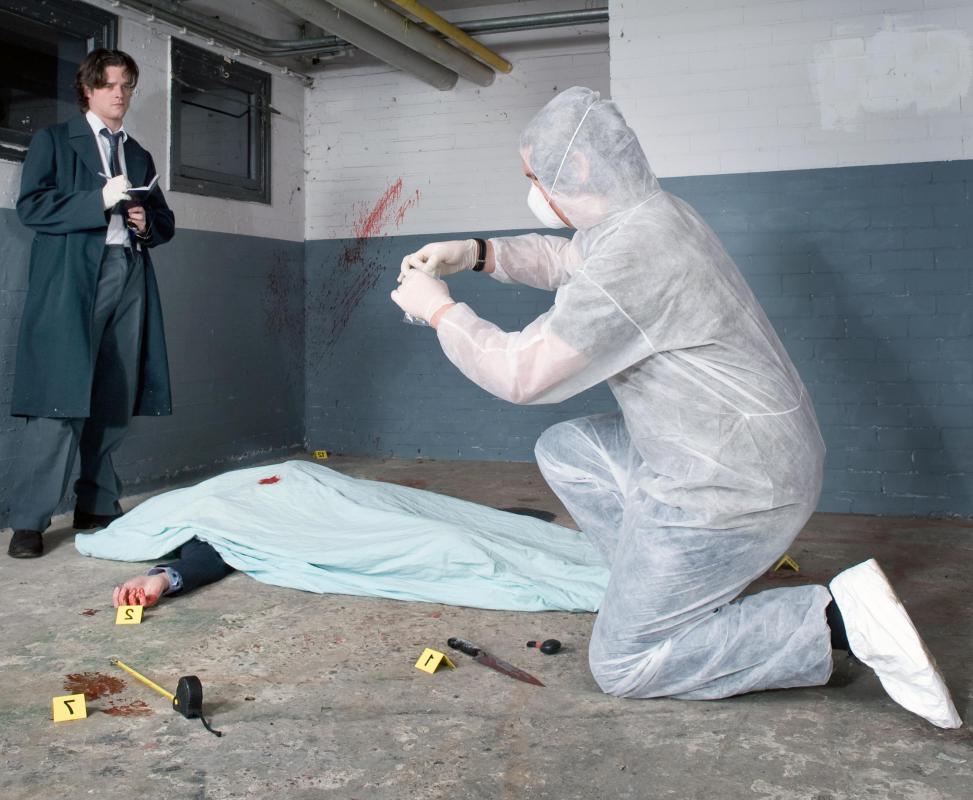 There are many different careers available in the legal profession, and while most are involved with the practice of law, some are fairly far removed from the courtroom. Lawyers are, of course, one of the most well-known members of the legal field, but there are also paralegals, litigation support professionals, trial consultants, and legal secretaries working in law. Judges are an integral part of the legal system, though there has also been an increase in the number of mediators working in the legal profession as well. There are also positions related to law enforcement such as police officers and crime scene investigators.
The legal profession is a field that encompasses quite a wide range of vocations, with varying degrees of training required for such positions. Lawyers are among the most well-known of legal professionals, though the amount of training to acquire such a position can be prohibitive. Paralegals are individuals who work to assist lawyers with various legal tasks and consultations with clients.
Litigation support professionals are members of the legal profession who work with lawyers to assist with the work required to pursue litigation. These individuals typically assist with categorization and organization of various documents in digital formats, to make these documents easier to find and use by the lawyers. Trial consultants can also provide a great deal of assistance to lawyers, especially on particularly complicated cases. Legal secretaries often work with lawyers to help with sorting, filing, and finding paperwork and books, allowing lawyers more time to deal with the logistics of a particular case.
The legal profession is also made up of judges who hear cases and help guide juries or make decisions based on the evidence provided in a case. Many judges begin their legal careers as lawyers, and work their way up within the legal system. Due to limitations on available judges and rising court costs, many people choose instead to utilize a mediator to arbitrate a civil issue outside of a courtroom. These mediators typically hear the facts in a case and act in a way similar to a judge, though they do not have the same powers as a judge in a court of law.
There are also a number of opportunities within the legal profession that focus on processing a crime prior to a courtroom. Police officers and crime scene investigators work to gather and process evidence for use in a case. Many lawyers also employ electronic discovery professionals who are able to process and understand evidence that exists only in a digital form. These professionals often assist a lawyer in understanding electronic evidence, and help the lawyer work on an understandable explanation of electronic evidence to present to a jury or judge.
By: corepics

A crime scene investigator examines a crime scene and gathers evidence.

By: apops

Being a judge is a prestigious career in the legal profession.

By: George Wada

Paralegals assist attorneys.

By: Gina Sanders

A paralegal is directly supervised by a lawyer and does actual legal work.

By: trekandphoto

Court officers, ushers and bailiffs are tasked with ensuring the courtroom is prepared and safe before a trial.

By: endostock

A private investigator may be responsible for tracking the movements of a particular person.