What are the Common Elavil® Side Effects?
Elavil® is a tricyclic antidepressant medication that was approved in the U.S. in 1983. It is prescribed to patients with depression and acts on the neurotransmitters in the brain to improve mood. Elavil® side effects may include blurry vision, dry mouth, constipation, racing pulse or low blood pressure, gastrointestinal problems, or suicidal thoughts. People on certain medications or who are nursing or pregnant should avoid Elavil®. Withdrawal symptoms may occur when discontinuing this medication.
The generic version of Elavil® is amitriptyline. It is available by prescription in 10 mg, 25 mg, 50 mg, 75 mg, 100 mg, and 150 mg tablets. Doses of 40-150 mg per day are often prescribed for those with depression. Lower doses of 10-20 mg may be prescribed as a sleep aid to people with fibromyalgia.
The most common Elavil® side effects are blurry vision, constipation, and dry mouth. More than 50% of patients on amitriptyline report having these symptoms. One study documented that 84% of participants taking Elavil® experienced these three side effects.
People with cardiovascular disease should exercise caution when taking any tricyclic medication. Racing heart, hypertension, low blood pressure upon standing, and arrhythmia are all possible Elavil® side effects. Cardiomyopathy, or heart muscle deterioration, has been seen in very rare instances.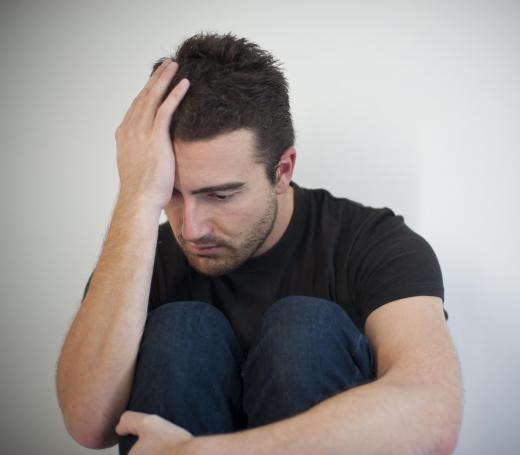 Gastrointestinal problems are known to occur in patients taking Elavil®. One study of 26,005 patients noted that amitriptyline users were 2.5 times more likely to develop bleeding in the upper gastrointestinal tract when compared with those not on the drug. Nausea, vomiting, and diarrhea may be Elavil® side effects as well.
Suicidal thoughts is another common Elavil® side effect. This is particularly true for those under 25 years old. These thoughts may last for up to 12 weeks of treatment.
Individuals who are taking monoamine oxidase inhibiting (MAO) drugs, such as isocarboxazid or phenelzine, should wait at least 14 days from the time of their last dose before taking amitriptyline. Convulsions, fever, or death may occur when MAOs are combined with Elavil®. It should also not be taken with epinephrine because the combination may induce very high blood pressure. Cimetidine, or Tagamet, should not be taken with Elavil® because it will become too concentrated in the blood.
Taking Elavil® during pregnancy may be risky. It is unclear how this medication may affect a baby in utero. Doctors do know that it passes through breast milk. They recommend that nursing women exercise caution when taking Elavil®.
Elavil® side effects may occur if the medication is stopped too quickly. These side effects can include headaches, nausea, dizziness, or restlessness. A person may experience withdrawal symptoms even if only one or two doses are missed. To decrease the severity of withdrawal symptoms, the dose should be gradually decreased when discontinuing use.
AS FEATURED ON:
AS FEATURED ON:

By: Anna Khomulo

Elavil® is prescribed as a sleep aid for people with fibromyalgia.

By: Paolese

Suicidal thoughts are one possible side effect of Elavil.

By: themalni

Elavil belongs to the tricyclic family of antidepressants.

By: Alliance

Nausea and vomiting are possible side effects of taking Elavil.

By: Monkey Business

Some patients who take Elavil® experience low blood pressure or a rapid pulse.

By: JPagetRFphotos

Diarrhea is one possible side effect of taking Elavil.

By: Alliance

Elavil® cannot be used by pregnant women.