What Are the Colors of Mardi Gras? (with pictures)
The colors of Mardi Gras are metallic gold, bright green, and rich purple. Beginning in 1892, these colors acquired significance because the king, or "Rex," of the carnival claimed that they symbolized power, faith, and justice, respectively. Although some people take the symbolism surrounding the colors of Mardi Gras literally, others believe they are linked to Catholicism.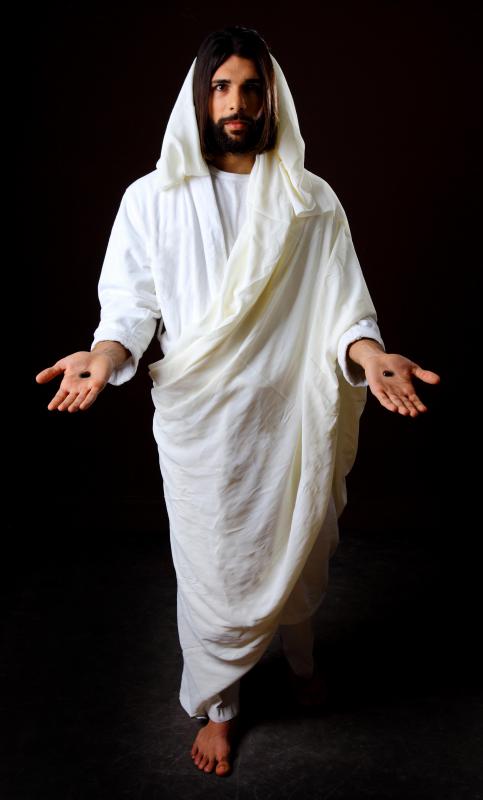 There is a rich history that is connected to the colors of Mardi Gras. Mardi Gras had been celebrated since the times of the ancient Romans and has slowly evolved. Up until 1872, there were no specific colors of Mardi Gras, the festivities were simply a vast array of bright hues. When a Russian grand duke named Alexis Romanoff came to New Orleans during the Spring of 1872, things evolved even further.
When Grand Duke Romanoff arrived in New Orleans, several businessmen decided to sponsor a parade for his entertainment. The businessmen also named a king, or "Rex," for the day to give Grand Duke Romanoff the feeling that the city of New Orleans was royal. The businessmen appointed one of their own, Lewis J. Solomon, to be the first Rex. He borrowed a kingly costume, complete with a gold crown and ornate staff. Reports indicate that this newly appointed King of the Carnival chose the colors of Mardi Gras, gold, green, and purple, at that time.
In 1892, the appointed Rex decided to have the gold, green, and purple colors of Mardi Gras represent power, faith, and justice, respectively. The symbolism of the colors of Mardi Gras was announced for the Mardi Gras parade, aptly entitled, "Symbolism of Colors." The symbolism has remained with each of the colors ever since.
Many people have pondered why the colors were first chosen and why the colors were later meant to represent their specific symbols. Some people believe that the first Mardi Gras king chose the colors simply because he thought they were vibrant and they seemed to complement each other. Others believe that the first king was aware of the symbolic nature of the colors, having discussed it with his peers prior to his selection.
Other people believe there is a connection between the chosen colors and Catholicism. Catholicism is deeply intertwined with the Mardi Gras festivities — Catholics believe it is the last celebration before entering the season of Lent, a period of sacrifice and deep meditation. Those individuals often think that the faith and justice are things that can come to them through belief in Jesus Christ. In addition, the color gold, representing power, is linked to the freedom they will feel when they relinquish their quests for power to God.
Purple, green and gold are the official Mardi Gras colors.

Mardi Gras is derived from the tradition of eating well before the beginning of Lent, which is a period of fasting before Easter in Catholicism.

The colors of Mardi Gras symbolize power, faith, and justice.